Will Not Needing a HIP Make My House More Affordable?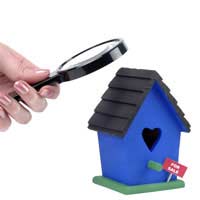 Home Information Packs have been scrapped as part of the coalition government's bid to reignite the housing market. It used to be that if you were selling a property you would need to buy a HIP before you put your property up for sale.
Now that HIPs are history it should result in a lot more houses being put up for sale. It will also lead to more speculative buyers putting their houses on the market because there is not so much paperwork attached to putting your property up for sale.
These questions should give you an indication of whether the change in HIP legislation will affect your house purchase.
1) Do You Have a House That You Are Selling?
A) No, I'm a first-time buyer
B) Yes, I'm downsizing
C) Yes
2) How Long Have You Been Looking For a House?
A) I haven't started looking yet
B) I have been looking for a few weeks
C) I have been looking for over six months
3) Will You Be Doing Your Own Research/Report on the House?
A) Yes, I plan to carry out a full survey
B) I only plan to look at the house for energy efficiency purposes
C) No, I won't be doing any extra searches
4) What Type of Property Are You Buying?
A) A large house
B) A small house
C) A small flat
Your Answers
Mostly A – You May Not Benefit From the HIP Changes
Unfortunately it sounds like the legislation changes surrounding HIPs will pass you by. If you are buying a property that is run down or has some structural damage you may need to carry out your own survey or in depth structural report.
This could actually end up costing you more money because in the past the seller may have supplied you with an optional home report as part of the HIP. If you genuinely need to know as much information as possible about the property and you plan to get this at whatever cost you might find yourself at a disadvantage from HIPs being scrapped.
If you are a first-time buyer you will also not benefit from not needing a HIP for the sale of your own property. If you are buying a large house there will be more need for you to carry out your own work on your potential property.
Mostly B – You Could Benefit From the HIP Changes
You might benefit from the changes to HIPs but if you do it will be on a very small scale and will be a subtle saving in the regions of hundreds of pounds not thousands.
Although HIPs have been scrapped the seller of a property will still be required to supply an energy efficiency certificate. If you have a house of your own you are selling you will have to cover the cost for this when selling your house.
Mostly C – The Abolition of HIPs is Good For You
From your answers it sounds like you are in a prime position to benefit from HIPs no longer being required. If you have a house to sell before you buy another house you will save a few hundred pounds by not having to supply the HIP. If you don't plan to carry out any searches independently then you will not have to shoulder the cost of an absent HIP.
It might take a couple of months or even a year, but if more sellers are encouraged onto the market you should find searching for a house a lot easier and the more houses that are up for sale the cheaper they will become.The jury is still out as to whether the abolition of HIPs will result in cheaper house prices.
All the signs indicate that without HIPs more people will be encouraged to put their house up for dale and this in turn could push down property prices. HIPs are one less thing to pay for within the property chain so it can only mean good news for anybody wanting to buy a house.
You might also like...