Mortgage Lender No Longer Exists, Does This Affect My Repayments?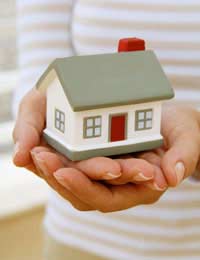 If you obtained a mortgage anytime after 2005 it is possible that your lender no longer exists. A lot of specialist lenders and American lenders stormed the market during the boom years, but a lot of these failed to stand up to the pressures of the credit crunch and found themselves going bust.
When they went bust however their mortgage loans did not, so you could easily find yourself with a mortgage but no mortgage lender.
These questions should give you some idea as to whether your mortgage lender going under will affect your mortgage payments.
1) What Type of Mortgage Did You Have?
A) A mortgage for the credit impaired
B) A self-cert mortgage
C) A normal mortgage
2) What Type of Lender Did You Use?
A) A specialist US lender
B) A specialist lender in the UK
C) A normal lender
3) Have You Heard From Your Lender?
A) They have contacted me trying to get me to remortgage
B) They have contacted me but not asked me to remortgage
C) I have not heard from them
4) How Much Did You Borrow?
A) I borrowed over 100% LTV
B) I borrowed about 100% LTV
C) I borrowed under 100% LTV
5) Are You in Negative Equity?
A) Yes
B) I'm not sure
C) No
Your Answers
Mostly A – You Could Benefit From Your Lender Going Bust
A lot of lenders, especially the sub-prime lenders are very keen to get as many mortgages off their books as possible. They may have been keen to offer you a mortgage but if they have now closed down they will want you to remortgage elsewhere so they can make money from your mortgage as quickly as possible.
It is not unheard of for some specialist lenders, especially ones from the US to try and tempt you with some money to move away from the company and with another one. This could include an offer of a cash lump sum a lowering of your mortgage debt.
If you are in negative equity and borrowed over 100% LTV it is likely that your mortgage no longer looks as attractive to the mortgage lender as it once did. If your deal comes to an end in the near future you should wait until your lender gets in touch and see what they suggest.
Mostly B – It is Unclear Whether You Will Benefit
From your answers it sounds like there is a good chance your lender might be keen to get you to remortgage elsewhere. If they are happy to service the loan they might not mind if you do not remortgage elsewhere. One of the problems you might face of your mortgage lender is no longer trading is that when your deal ends, for example a two-year fixed rate, there might not be another competitive rate for you to switch onto.
This does not mean that your mortgage will come to an end but it does mean that you might be stuck on a higher rate for a while. If you are concerned you should perhaps telephone or try to contact the most up-to-date numbers you have for your mortgage lender and ask them what will happen next.
Mostly C- Your Repayments Should Not Be Affected
It sounds like your finances are in pretty good shape and there is a good chance that the lender or mortgage service will be happy to service your loan and keep you on their books. If you are not in negative equity and do not have any credit blips on your record then there is a good chance you will be able to remortgage elsewhere and get a good rate.
It might seem a hard concept to grasp that if your mortgage lender does go out of business you still have a mortgage to pay and it does not affect your situation at all. Unfortunately for you your mortgage contract will often just be a contract or a number that can be sold onto other lenders and serviced from someone that did not start off as your lender.
Usually mortgage lenders will sell on a big bulk of mortgages to other lenders so your actual loan could end up being serviced by somebody different. Finding out your mortgage lender is no longer in business is not something to worry about and you should be contacted by your new lender before you have even noticed any change
You might also like...