Questionnaire: Am I Eligible for a Interest-only Mortgage?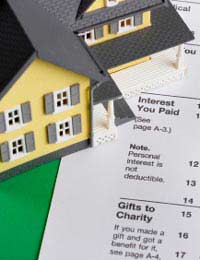 In the past mortgage lenders have been only too happy to offer borrowers a mortgage on an interest-only basis. But times have changed and mortgage lenders are restricting who they will offer this type of mortgage to because they fear many people will not be able to afford making full payments in future.
A lender will only allow you to pay interest-only for a certain amount of time, they will expect you to have a repayment vehicle in place, which means when you come off interest-only you can afford full capital repayments.
These questions should give you a good idea as to whether you will be eligible for an interest-only mortgage.
1) What is Your Situation?
A) I am a first-time buyer
B) I have had a mortgage for less than ten years
C) I have had a mortgage for more than ten years.
2) What is Your Repayment Vehicle?
A) I have no repayment vehicle
B) The equity in my property/receiving some inheritance
C) To use savings/investments
3) How Much Equity Do You Have in Your Home?
A) Nothing, I am a first-time buyer
B) I have around 20% equity
C) More than 25% equity in my home
4) How Much Do You Want to Borrow For the Mortgage?
A) More than £500,000
B) Between £2500,000 - £500,000
C) Less than £250,000
Your Answers
Mostly A - Interest-Only Not For You
Each lender will have a different policy when it comes to who they will offer interest-only mortgages to. If you are a first-time buyer it will be very hard for you to find a lender that is willing to offer you an interest-only mortgage, unless you have a secure repayment vehicle in place. If you plan to receive some inheritance soon it may be worth waiting until you receive this and use to make full mortgage payments, not just the interest.
A couple of years ago a lender would not have had any problem accepting inheritance as a suitable repayment vehicle, but now they may view this as risky.
If you have no equity in your property you will be classed as high risk and a mortgage lender will not have any security against the money they are lending you. The higher your mortgage loan the more cautious a lender is going to be when it comes to interest-only. Many lenders have banned interest-only for loans higher than £500,000.
Mostly B - You Will Need a Secure Repayment Plan in Place
If you already have some equity in your property this will work in your favour. If you have a history of repaying your mortgage this will also work to your advantage. Mortgage lenders are becoming increasingly sceptical about offering mortgages to anyone who is using the equity in their home as a repayment vehicle or planning to use the sale of their home to fund the mortgage.
There are however some instances when this might work, if for example you are making extensive home improvements to the property and then plan to sell it one. It is likely that you will find some lenders that are willing to offer you an interest-only mortgage, but you will have to prove to them every couple of years that your repayment plan is working and you will eventually have enough to switch to a repayment method.
Mostly C – You Are in a Good Position to Use Interest-only
From your answers, it sounds like you are a prime candidate for an interest-only mortgage. The key to being accepted for an interest-only mortgage is whether you can switch to a repayment mortgage in a few years.
The lender will want to see records/proof of any investments or savings you have that you expect to mature and make a profit on. They will also want to contact you every couple of years to make sure you are on target to switch to a repayment mortgage. If they are worried in any way that your investments will not make enough money, they could force you onto a repayment mortgage.
Interest-only mortgages are designed as a temporary solution for those who are struggling to make their mortgage payments. It may seem unfair that lenders have recently started to restrict who they will offer interest-only mortgage to, but ultimately it is to protect them and yourself.
If you cannot see your financial situation improving in the next few years nor have a plan in place to move off interest-only you should perhaps look at alternative routes to home ownership.
You might also like...