Questionnaire: Will the New Mortgage Regulations Affect Me?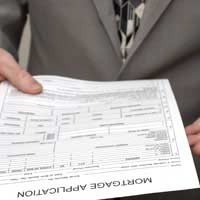 With all of the bad press the mortgage market has suffered in the past few years it is not surprising that the government wants to change how the market is regulated and bring in tighter controls over who can get a mortgage.
These new controls are likely to come in the form of the Mortgage Market Review, a discussion paper into how the mortgage market operates and what can be done to fix current problems. If all the suggestions in the review are implemented it will change the landscape of the mortgage market in the UK forever.
And even if the government decide not to implement the measures in 2010 it is only a matter of time before lenders start to adjust their lending policies and follow the guidelines.
Questionnaire
These few questions should help you to determine whether you will be affected by any measures in the review.
1, Are You Self-Employed?
A) Yes I am self-employed and work for myself so find it hard to prove my monthly income.
B) I am not self-employed but work on a commission basis which I cannot always prove.
C) I am not self-employed and have no problem proving my income.
2, How High Are Your Monthly Outgoings?
A) I have quite a large amount of debt and maintain a high standard of living, a lot of my wage goes towards travel expenses and luxuries.
B) I have a lot of monthly outgoings such as travel and credit card debt, but I earn a good wage.
C) I have a large amount of disposable income after accounting for potential mortgage payments.
3, Would You Withdraw Equity From Your Property?
A) I would be relying on paying off my mortgage and other debts by withdrawing equity from my property as it increases in value.
B) I would only look to withdraw equity from my property if I needed the money for home improvements.
C) I would never consider withdrawing equity from my property.
4, What Type Of Mortgage Would You Want?
A) I would need to borrow the whole amount of the property's value
B) I would be looking to borrow around 90% of the property's value
C) I do not think I would need to borrow more than 70% of the property's value
Your Answers
If You Answered Mostly A
Mortgage regulation will have an impact on you, so beware. Your first problem is likely to be that you need a self-cert mortgage and cannot prove your income. The government wants to make it impossible for anybody who cannot prove their income to get a mortgage.
Also if your mortgage payments would account for a large chunk of your income the mortgage lender may deem that a mortgage is unaffordable. Under new guidelines lenders will be obliged to go through your finances with a fine toothcomb and if a lender finds you have an expensive hobby that will affect your mortgage payments they may not want to lend to you.
There are also proposals in the regulation to limit the amount of equity a mortgage holder can withdraw from their property, so you will not be able to rely on this to pay off any debts.
Although the new regulation does not recommend a cap on high LTV lending lenders are likely to limit what they will offer you so a 100% LTV mortgage may be out of the questions.
If You Answered Mostly B
You may be impacted by the new regulations depending on your circumstances. You will almost definitely have to prove your income for everything you earn, so you may need to look at how you can get receipts and official pay slips.
You will also have to prove that you can afford your mortgage, this may mean cutting down on your expenditure outside of your mortgage and might mean allowing a financial adviser to sift through your bank accounts. If you need to borrow 90% or less of the property's value you should have no trouble doing this as long as the property is within your budget.
If You Answered Mostly C
It sounds like you do not have to worry about any new guidelines being brought in. You should have no problem obtaining a mortgage as you will be classed as low risk to the mortgage lender and you do not want to stretch yourself with your outgoings.
The shape of the mortgage market is changing and looks a very different place now from what it did in 2005/2006. Mortgage lenders have lost a huge amount of money by lending irresponsibly and want to make sure they don't do it again. So it is your job to try and make your finances look as attractive as possible, so they can't say no.
You might also like...