Questionnaire: Should I Increase the Share in My Property?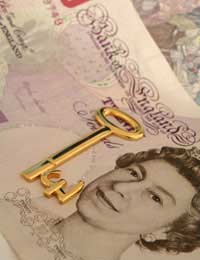 An added bonus of buying a shared ownership property is that you can increase the share you own further down the line, also known as staircasing.
There is no pressure however to increase your share in the property and some find it better to wait until they have paid off the majority of their mortgage before taking on more responsibility.
These questions should help you decide whether increasing your share in the property is right for you.
1) Can You Afford Higher Mortgage Payments?
2) How Much Do You Already Own?
A) We own less than 50% of property
B) Less than 60% of the property
C) Less than 70% of the property
3) Has the Property gone up in value?
A) No
B) Yes, but only slightly
C) Yes, quite a lot
4) How Long Have You Owned the Property?
A) Over five years
B) Between two to five years
C) Under one year
5) How Much Do You Want To Increase Your Share By?
A) Over 20%
B) Between 10-20%
C) Under 10%
Your Answers
A- Now Sounds Like A Good Time To Up Your Share
The most important question to ask yourself if you want to increase your share is whether you can afford the extra mortgage payments. Many people mistakenly think that the higher their share in the property the lower their overall outgoings will be, but this is not the case. If you increase your share in the property you will reduce your rental payments to the housing association, but your mortgage payments will go up.
But if you can afford to increase your mortgage payments now and can afford a higher mortgage since you took out your original one this should be ok. You will not see an immediate decrease in your overall outgoings but over time the more of the property you own the lower you mortgage payments will be because you are ultimately paying off the mortgage debt. If you do not own a large share in the property it would be a good idea to increase you share, especially if its value has not increased, as you should get good value for money.
The more you want to increase your share the more you should get in return in terms of the equity you own and ultimately your overall payments.
B – It Could Be the Right Time to Increase Your Share
It sounds like you are undecided as to whether you want to increase your share in the property. If you can comfortably stretch your finances to buy a larger share in the property this would be wise. If however you feel the house or flat is to go down in value in the next three years you may want to wait a few years. If however you feel it is going to go up in value you may wish to act now.
Some housing associations might have a limits as to how much you can increase your share of the property. Some will specify that it needs to be 20%, while others will be happy with 10%. When you do decide to increase your share you will need to pay for a valuation to be carried out, which could cost you a couple of hundred pounds. So it is better you increase your share in one go whether than doing it a few ties every few years.
C – You Should Wait A While
It sounds like now is not the right time for you to increase your share in the property. If the property has gone up considerably in value since you bought your original share you will face higher mortgage payments and you may want to wait until you can afford them comfortably. If you only want to increase your share by a small percentage some housing associations will be reluctant to allow you to as the share is too small.
Most housing associations will also request that you wait at least 12 months before increasing your share from when you originally bought.
Staircasing is a great way to gain more control over your property and reduce your monthly payments to your landlord, such as the housing association. If you do decide to increase your share though you will have roughly three months to find a way to fund this and decide how much extra you want to buy.
The ultimate aim for many with shared ownership is that they will eventually own 100% of the property and buy it from the landlord, but it is also important you don't place unnecessary pressure on yourself to increase your share if you do not need to.
You might also like...