How Do You Apply for the Government Schemes?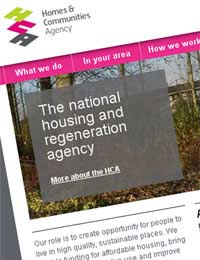 Q.
How do you apply for the schemes mentioned on this site, such as the government first time buyers initiative etc? I am a qualified mortgage advisor and have clients who would like to consider these schemes but I can't see any instructions on how to apply, what the application procedure is or where and how to send in applications.
(L.S, 19 March 2009)

A.
The first thing your client needs to do is go and visit their local HomeBuy agent. You will be able to find out who their local agent is by visiting homesandcommunities.co.uk.
Finding an Agent
The HomeBuy agent will be able to determine whether they are eligible for one of the government schemes. The HomeBuy agent will carry out an affordability check on them but will not advise them on a mortgage. A word of caution though, a lot of HomeBuy agents will have their own broker panels.
They may not advertise these but it could be that when your client goes to visit them they will try and get them to use one of their advisers, so make sure your client knows to come back to you.
The schemes can be quite complicated and new ones are launched every so often, so it is worth checking with the homeandcommunities website to see what is available.
It is probably advisable not to start processing any mortgage applications until it is determined whether your client is actually eligible for one of the schemes. You don't want to carry out a lot of work and then find out your client is not eligible.
Where to Apply
Once they have discovered whether they are eligible you will then need to contact the lender. A lot of the mainstream lenders offer shared ownership and shared equity schemes such as HomeBuy and HomeBuy Direct. You should contact them directly to see what mortgage products they offer.
You do not generally need to contact the government or developer directly. Your local HomeBuy Agent should be able to direct you as to whether there are any schemes set aside in your local area. If not , your client will be able to tailor the scheme to any property they find and they can get a mortgage on that property.
Certain lenders are starting to become a lot more cautious about the schemes and in the past they would have offered to lend the client up to 50% of the property's value, but a lot of them are now asking for deposits as well as the government share.But with more homeowners struggling to get on the property ladder, shared ownership and equity schemes are becoming a lot more popular.
You might also like...
Hi there I'm disabled and I have been living in my council home since 2002. I recive benifits as I can't work. Is there any way I could buy my council home and be more secure? Many thanks
Hopeful disabled
- 19-Aug-16 @ 4:54 AM