Should I Consider Sale-and-Rent-back?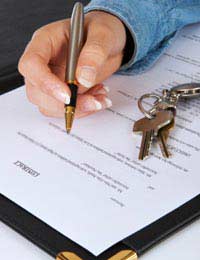 With an increasing number of homeowners struggling to pay back debts and loans, many companies have started to offer sale-and-rent back schemes.
This is where a firm will typically offer you 20 – 30% less than your property's value to buy it from you and rent it back.
The sector has recently been regulated by the Financial Services Authority which makes it less risky.
There are still drawbacks to sale-and-rent back though and it should only be seen as a last resort.
These questions should help you decide whether sale-and-rent back is right for you.
1) How Much Debt Do You Have?
A) Over £100,000
B) Between £50,000-£100,000
C) Below £50,000
2) How Much of Your Property Do You Own?
A) All of the property
B) Under 40%
C) Around 10%
3) How Long Do You Want to Stay in the Property?
A) Less than five years
B) Around five years
C) More than five years
4) Have You Exhausted All of Your Options?
A) Yes, I am being threatened with repossession
B) I have tried a few avenues
C) This is my first option
Your Answers
Mostly A –Sale-and-rent Back Could Be an Option
Your situation does not sound good and it seems like sale-and-rent back could be a viable option. If your debts are so large that a unsecured or secured loan are out off the question then you may want to look at sale-and-rent back. One of the advantages of this type of deal is that it is quick and almost painless. You won't have to go through the rig moral of putting your house on the market and instead can get the money quick.
You are only going to benefit from sale-and-rent-back if you own a large stake in the property because the less you own the bigger the risk that what the firm offers you will not cover your mortgage. Under Financial Service Authority regulations you will be allowed to stay in the property for a minimum of five-years before the provider can request that you leave. You can make arrangements with them to stay in the house for longer though.
Mostly B – Think Carefully Before Making Your Mind Up
The first thing you should do is try and find another way of raising the money that you owe. You should visit your local bank, speak to your mortgage lender and speak to a financial adviser that offers free advice. Only then should you consider sale and-rent-back and preferably only as a last resort if you are facing repossession.
If you don't own a lot of equity in the property you stand to lose what equity you do. If you love your home and are emotionally attached to it you will also face the added heartache of having to say goodbye to it in a few years' time.
Mostly C –Sale-and-rent Back is Not For You
It sounds like your debt is still relatively low for you to be considering sale-and-rent back. You should look at other options such as a secured or unsecured loan or even look at selling the property yourself and downsizing to pay off your debt. If you want to stay in your home for more than five years you may not be able to do this under sale-and-rent-back.
Also, if you do not have much equity in your home you might be eligible for a sale-and-rent back scheme and you might still end up owing the mortgage lender some money.
Sale-and-rent-back has gained somewhat of a bad reputation. Selling your home for a lot less than market value is not an ideal option and the decision should not be made lightly. It does have some advantage though and if you can get past the fact that you are effectively losing your home then it could be for you.
If you are in an unfixable financial situation you might want to look at using your home to get you out of it, but if you do go down this route make sure you deal with a reputable firm and one that is regulated by the Financial Services Authority.
You might also like...