How I Found Low Income Housing: A Case Study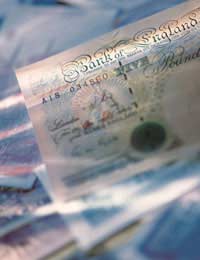 Low income housing does not have to mean buying a property in an undesirable area. The credit crunch has made affordable housing a lot more attractive because developers are able to buy better locations at knocked down prices.
Sarah and John had both been working in London for a couple of years, Sarah earned around £22,000 a year, while John earned £25,000. They were considering buying a place and wanted to know if they would qualify for the government's low income scheme.
Who Qualifies
"We didn't necessarily think that we qualified for low income housing. Our wages weren't particularly low and we had an image of low income housing as being run down houses on council estates," says Sarah.
Low income housing, or affordable housing is normally a joint initiative undertaken by a local developer and the government. Mortgage lenders are quite keen on anything that involves part of your funding coming from the government. In some cases it is possible for a lender to offer you up to 100% of the property's value, as they will view the government's share as part of your deposit.
"Our local housing authority informed us that we would qualify for the scheme if our combined wages were less then £60,000, which was ideal for us. We were also told that we would need to pass any credit check that was carried out on us and we would not be able to have any missed credit card or loan payments on our record," explains Sarah.
Finding a Home
"We visited our local authority to enquire about what developments were happening in our local area. There was one development mid-underway which we were told was part of an low income housing scheme. We were quite lucky to get on the scheme straight away as we were told there is normally a wait. The development was a mixture of one and two-bedroom newly built houses, they looked great from the outside so we were keen to see if we could look around," says John.
A lot more low income houses are starting to come to market because housing associations are able to snap them up. Housing associations, or as they are sometimes known, registered social landlords are buying a lot of unfinished developments from private developers who have found they are unable to sell the houses on because of the credit crunch. Housing associations are able to take advantage of this and offer better quality housing as low income housing.
Putting Down a Deposit
"After looking around one of the property's we realised it was perfect for our first-home. The area was similar to where we were living now so we thought why not. We opted for a one-bedroom flat and were able to save up a small deposit ourselves as we did not feel comfortable borrowing all of the 50% from the government. We did not have any problem getting the mortgage and because we were first-time buyers the legalities were completed fairly quickly, "explains John.
He adds: "When we worked out our monthly mortgage payments they were going to be more than we were paying in rent, but not substantially more. But either way we thought it was better to be putting the money towards a mortgage and owning our own property as oppose to throwing it down the drain on rent."
Low income housing can be a great way to get on the property ladder but as the schemes grow in popularity so does demand for the schemes, so before you start planning your dream home you should check with your local authority as to what is happening in your area.
You might also like...