I Applied for Shared Ownership: A Case Study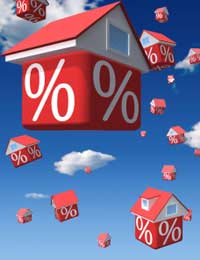 Shared ownership is a great way for people on low incomes to buy, rent or part-buy a property. The government has been developing and enhancing its shared ownership programme for many years under its HomeBuy initiative.
Jake was a care worker and had been renting a property from his local authority for a number of years, he had put his name down on the waiting list for his local shared equity programme about a year ago. He lived in London where such schemes were very popular due to the lack of affordable housing. He had been told to sign up to the scheme as soon as possible because people could be stuck on the waiting list for years.
The Initial Interview
"I got a telephone call from my local authority saying a shared equity scheme had become available in my local area. The scheme involved a group of new build apartments and I was getting priority because I was already a social tenant with my local authority," explains Jake.
The next step was for Jake to go in and speak to his local authority about whether he was eligible for the shared equity scheme. He had to show that he could not afford to get on the housing ladder the normal way, which was not hard to prove when he told them he earned £18,000 a year.
Jake says: "After meeting up with a local HomeBuy agent I felt a lot more confident about signing up to the scheme. They told me I had the choice to buy a 25%, 50% or 75% stake in one of the properties. My local authority would own the rest of the property and I would be able to rent that part of them, which meant the higher share I bought, the less rent I would be paying and more mortgage."
Sharing With Others
"I had mentioned to a couple of friends of mine about the scheme and that I was signing up. One of my friends Karl thought it sounded like a good idea and said he was thinking about doing the same thing but didn't think he would have enough money to buy a share," explains Jake.
Karl was working as a nurse's assistant but was also studying to become a doctor.
"I knew that Karl was only thinking about the investment short-term so I suggested to him that we take on the property together. He would be able to pay the mortgage with me until he qualified as a doctor and then hopefully I would be able to take out a mortgage to cover his side of the mortgage," says Jake.
Jake decided only to take a 25% stake in the new build property, while Karl also took a 25% stake, leaving the government with the remaining 50%. By doing this they were both able to buy a two-bedroom new build apartment.
Selling Shares
"We had been living together for around four years when Karl qualified as a doctor. He was no longer eligible for the scheme which meant he would either have to sell his share to our local authority or me. I was able to get a mortgage out on his share and I had also saved up a couple of thousand pounds while we had been living together," says Jake.
Things worked out well for both Jake and Karl as they were able to achieve their goals through shared equity. Karl was able to make a small profit from the property, while Jake was able to carry on with the mortgage. Shared equity is a good way for you to stay in control of how much you own of a property and manage your budget, as long as house prices do not go dramatically down while you are in your property you should not go too wrong.
You might also like...
I am working as a teacher in local grammar school...still not able to get on the property ladder....hv about 16000 pounds saved for deposit ...very keen on mortgaging a house please help n advice
Shini
- 22-Feb-19 @ 12:35 PM