Last Year I Could Get a Mortgage, Now I Can't: A Case Study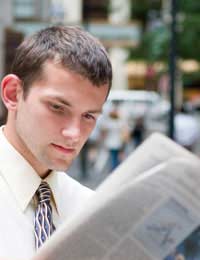 The mortgage market has changed a lot over the last few years and what was once considered the norm may not be anymore. During the boom times it was possible for almost anybody to get a mortgage, whether you had a deposit, a low income or a bad credit rating.
Today's mortgage market is a very different place and what was available to borrowers a year ago may now be cut off.
Buying in the Boom Times
Johnny was 21 years old when he bought his flat. At the time it was a new build flat and cost around £120,000. He took out a mortgage for 100% of the property's value, he also took out a top up loan on top of that so he could fit his new flat out with new furniture. In total Johnny borrowed £125% of the property's value.
"When I bought four years ago it didn't seem that out of the ordinary to borrow more than the property's value, I knew a few people who had done it and the mortgage lender was willing to give me the mortgage," he explains.
When the Deal Expires
Johnny was on a three-year fixed rate deal which moved onto a higher rate after the initial three-year period.
"I remember when I took out the mortgage there seemed to be a lot of deals in the market at the time and I was not limited by wanting to borrow 100%. However when my deal came to an end my rate switched to the lenders standard rate, its SVR, which meant my mortgage repayments increased hugely," says Johnny.
He contacted his mortgage lender to see what they could do for him but they had stopped offering the 100% deal and could only offer him their SVR, unless he was able to pump more equity into the property.
What Your Options Are
"I went to visit a financial adviser who searched all the deals that were currently on the mortgage market. I soon found I had another problem though, when the mortgage broker sent around a valuer to value my property they found it had actually gone down in value.
"I bought it for £120,000, but because houses had fallen in value it was now only valued at £115,000," explains Johnny.Johnny had two options he could either sell the property and incur a loss of around £5,000 or he could attempt to pay the mortgage back on the lender's SVR and hope that the property went up in value over the next few years.
Sitting Tight
When your house is worth less than you have borrowed from your mortgage lender it is referred to as being in negative equity.
"The last thing I wanted to do was to make a loss on my property but without being able to remortgage onto another deal I was really going to struggle to meet my mortgage payments," says Johnny.
Johnny spoke to his lender about whether or not they could reduce his payments. They were unable to offer him another mortgage deal but told him to come and visit them if their SVR increased and he was going to fall behind with his payments.The good thing about a low Bank of England base rate is that it normally means lenders' SVR rates are also relatively low.
"I continued to pay the SVR rate for one year but am now seriously considering selling the flat as soon as the market picks up as I now realise it probably wasn't very wise to borrow more than the property's value," he says.
Lenders have started to cut down the number of mortgages on offer and you should not be surprised if they turn you down because of a blip on your credit record or an inability to prove your income.
If you already have a mortgage and you find yourself not being able to remortgage onto a cheaper deal you will have to rethink your finances and calculate your new monthly payments. If you have not yet got your foot on the housing ladder you should try and make sure your credit rating and finances are in a healthy condition.
You might also like...