My Parents Helped Me Buy: A Case Study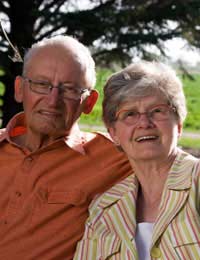 Mortgages that offer high loan-to-values are almost extinct at the moment, but there is one secret passage into the high LTV market, and this involves brining your parents into the home buying process with you.
Sophie had just finished University and was looking to buy her own flat, she had been lucky enough to secure a graduate trainee job, but this did not pay very well and she knew it would be a long time before she was able to afford a property of her own. Her parents however were keen to get her on the property ladder having bought their own house very early on in their lives.
What Your Parents Need
Unfortunately in most cases it is not just enough for your parents to act as guarantors for the mortgage. In many cases they will need to put down some security on the property.
"I found a lot of mortgage lenders were offering deals at 95% LTV, which meant they would lend you almost all of the property's value. Once I read into the finer detail of some of the schemes it was clear that my parents would need to tie in some of their money as well," says Sophie.
The first step was to get the 5% deposit which was needed. Sophie was house hunting for properties in the region of £100,000, so a 5% deposit was only around £5,000 which her parents were willing to give her outright.
"After speaking to the mortgage lender I found there were a number of different mortgages that my parents could help me with. One in particular was where my parents tied up 15% of the property's value with the mortgage lender/bank and put it in a high interest savings account for a number of years," says Sophie.
"This made the bank more willing to lend to me as they saw it as an 80% LTV mortgage because my parent's savings were acting as a deposit in some way. My parents would not be able to access their savings for the remainder of the mortgage deal, which was two-years, but the money was for their retirement so they said they didn't need it straight away anyway," explains Sophie.
Lower the Risk, Higher the Mortgage
The main concern among banks and mortgage lenders is that somebody will not be able to pay back their mortgage and the bank will end up footing the bill. Banks like products where borrower's parents can offer some reassurance in terms of savings etc, as this gives the bank a safety net.
"There was going to come a day when my parents wanted to withdraw their savings, but by this point we were hoping that the flat would have seen a modest price increase, which would mean when I came to remortgage I would be looking for a lender that could offer me a 90% LTV mortgage, which would be easier to find," explains Sophie.
Involving Your Parents
When using your parents to help you buy property it is essential that you treat it as a business decision and not think that they will be able to bail you out if things go wrong. Your parents must also be confident that you and the property is a good investment.
"My parents liked the idea of using their savings to help me on the property ladder but without having to ever properly dip into them. They acted as a security blanket for my mortgage, which worked to my advantage, as I knew they would not be able to give me that kind of money for a deposit," explains Sophie.
It is becoming a lot more common for potential buyers to turn to the bank of mum and dad for financial help in trying to buy their first home. It doesn't always mean that your parents have to risk their house and home to help you out. The one catch though is that your parents often have to have some form of savings themselves so the bank feels their investment is secure. If you know your parents fall into this category then it is up to you to convince them you and your new home are a good investment.
You might also like...