Applying for the Government's Mortgage Scheme: A Case Study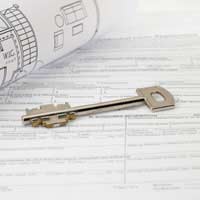 Trying to keep on top of your mortgage payments can be stressful, you not only do you have your general living costs, but you may also have other debt and mounting bills that need to be paid off.
But help is at hand in the form of the government's Homeowner Mortgage Support Scheme.
What the Scheme Does
"We were faced with some quite hefty mortgage payments when I lost my job, we had not taken out any mortgage payment protection insurance cover so knew that making the mortgage payments would be a struggle," says Toby.
Toby and his wife lived in a three-bedroom semi-detached house, while Toby was used to having a steady income his wife did not work and looked after their children, so there was no obvious solution as to how they would pay the mortgage.
"We had heard a lot about the various government mortgage schemes on offer, one of which was the Homeowners Mortgage Support," says Toby.
This scheme allows borrowers to defer up to 70% of the interest on their mortgage repayments for up to two years, which means a significant drop in mortgage payments.
How it Works
"We were told that if we differed the interest payments this would be rolled onto the existing loan and repaid when I become employed again or can afford to repay," explains Toby.
Not every lender is participating in the scheme, so it is worth checking with your mortgage lender before you go down that route. A simple telephone call to your mortgage lender should determine whether they are participating in the scheme.
"We were also told about various other schemes which we did not qualify for such as the Support for Mortgage Interest scheme.
"This allows people on income support, jobseeker's allowance, pension credits or other means-tested benefits to claim up to 100% of the interest on their mortgage," says Toby.
When to Apply
To apply for the Mortgage Interest Scheme you will need to wait at least 13 weeks after losing your job and the threshold on the size of mortgages included is £200,000.
Other Schemes
"When we were considering applying for the scheme they calculated the interest rate at around 6%, which would have worked out very beneficial for us as this was quite a high interest rate to work out our mortgage interest at. Unfortunately we did not qualify for the scheme," says Toby.
The scheme is being run by the Department for Work and Pensions, which estimates that 200,000 individuals will benefit from the scheme in 2009.
In the end Toby and his family opted for the Homeowners Mortgage Support Scheme, although there is some risk associated with this, they felt confident about the risk they were taking.
"We knew the scheme was dependent on me finding another job and us being able to meet our mortgage payments in the future, but I had been employed for most of my working life, so I was quite confident I was going to find another job at some point," says Toby.
Whether you are trying to find a mortgage or have an existing one, the government and your mortgage lender could act as your knight in shining armour, when it comes to making your mortgage more affordable.
If you find yourself unable to meet your mortgage payments or unable to buy your dream home, speak to a lender and you local authority to see what they can do for you.
You might also like...