Self-Cert Mortgages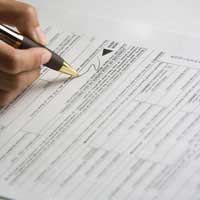 With house prices at an all time high traditional mortgage lending is often not adequate to provide enough capital to secure a house. Both borrowers and lenders have looked at alternative methods of lending to help with the growing problem of affordability.
Affordability calculators are one way of assessing a borrower's real affordable amount. The calculators work out not only what money comes in to the borrower but also what is paid out in order to determine the real amount a person can feasibly borrow. The traditional method of income multiples is not always sufficient.
But affordability calculators are not the only innovation in mortgages in recent years. Lenders have developed several different types of mortgages catering for all different types of borrowers and helping to make borrowing more flexible.
What are Self-Cert Mortgages?
Self-cert mortgages were developed for people who cannot verify their income in the usual way i.e. with monthly wage slips. Therefore they are ideal for borrowers who are self-employed. A self-employed person may have excellent credit but without pay slips to prove their income a traditional mortgage may not be adequate. With self-cert mortgages the borrower usually just has to show three months accounts to secure the mortgage.
Self-cert mortgages came into the market about 10 years ago and have proved very popular ever since although there have been some criticisms.
Because there is more risk with self-cert mortgages, since income is not guaranteed in the same way as with traditional mortgages, the interest rate on the mortgage is usually higher.
Criticisms of Self-Cert Mortgages
Self-cert mortgages are not without their critics. Last year a television programme claimed self-cert mortgages were susceptible to fraud. The programme, screened on the BBC, claimed borrowers of self-cert mortgages had lied about how much they earn in an attempt to secure more money. It also claimed that banks and other lenders were making it easy for borrowers to do it.
The programme also claimed that self-cert mortgages enabled borrowers to borrow over six times their income - the average income multiple with a traditional mortgage is three and a half times income. It also claimed that this extra money borrowers were able to get is partly responsible for the dramatic rise in house prices over the last decade.
However these criticisms have also been disputed. Supporters of self-cert mortgages have argued that they are an essential part of the mortgage market, enabling people who, despite being able to afford the mortgage repayments, struggle to obtain a mortgage because of their working lifestyle.
If you are self-employed and know you can afford the mortgage repayments then a self-cert mortgage could be just right for you. However it is always better to explore all the options available and discuss them with your broker or adviser to discover what is the best route for you to take.It cannot be disputed though that self-cert mortgage have helped many borrowers achieve an affordable mortgage that they would not normally have had the opportunity to obtain.
You might also like...