Affordability Calculators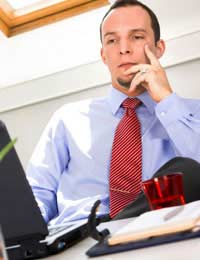 In recent years a big change has taken place in the mortgage market that has made how we borrow money, and more importantly how lenders lend money, more innovative than ever before. And this change has been brought about by a new system many lenders across the UK – affordability calculators.
Affordable housing is severely lacking in the UK and potential home owners are unable to go for the higher priced housing because they cannot take out a mortgage to afford it. Often this is a good thing – taking out a mortgage you cannot afford to repay will lead to nothing but problems for the home owner. However in some cases the borrower can afford to repay the mortgage but the traditional form of lending i.e. income multiples prevents them from borrowing the amount they can feasibly pay back.
In other instances a borrower may receive a mortgage based on income multiples which theoretically he or she should be able to repay but when the total outgoings are added up it becomes clear the mortgage is going to be a struggle.
That's where affordability calculators fit in.
What is an Affordability Calculator?
Many lenders in the UK use affordability calculators. The lenders tend to include the calculator on their websites. Users input their salary, other incomings and all outgoing and produces the figure they could potentially borrow. The difference between the affordability calculator and the traditional method of lending is the amount a lender will lend is much more flexible and depends upon the borrowers personal circumstances. This flexible way of lending is much more adaptable than the traditional method of income multiple lending.
What has Been Said about Affordability Calculators?
Affordability calculators have been praised for bringing more flexibility to the mortgage market. Mortgages and properties, away from the business element, are an extremely personal issue. One size most certainly does not fit all. Supporters of affordability calculators claim affordability calculators have brought mortgages to the 21st century where everybody's situation is different.
However something occurred in the mortgage market last year which made everyone a little more cautious about lending. In the US many sub-prime lenders – lenders who lend to borrowers who don't have a good credit history – gave mortgages to a number of borrowers who couldn't afford to repay it. And so began a global credit crunch. Lenders here in the UK became more careful about the amount they borrowed and suddenly the traditional method of lending – usually three and a half times the persons income – became much more sensible.
That is not to say that affordability calculators became redundant. Indeed they still play a very important role in the mortgage market, not least because they calculate outgoings and incoming and give a more accurate picture of a borrowers true affordability.
Affordability calculators are a useful tool and, for a potential homebuyer in today's market, could mean the different between getting the mortgage needed to purchase a house and missing out on getting on the property ladder.
You might also like...