Traditional Methods of Lending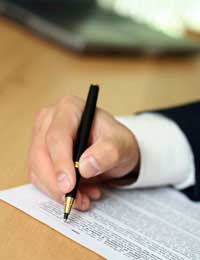 Mortgages, in one form or another have been around for centuries – after all it's basically the idea of borrowing money to buy a house and paying it back with interest. Of course, with government-enforced rules and regulations there's a little more to it than that now. And aside from added legislation the way we borrow money has now changed.
Borrowers are no longer restricted to a straight forward mortgage. Indeed there are several options open to them. They can choose between a self-cert mortgage if they are self-employed for example. They can choose to reduce the interest they pay on their mortgage by choosing an offset mortgage – by which your mortgage is offset against your savings and so you only pay interest on your mortgage amount minus the amount of your savings.
Borrowers can choose how they pay interest. If they want to know what they will paying for a fixed term of, say, two years they can opt for a fixed rate mortgage. Or, if they trust that interest rates will fall in their favour, they can opt for a tracker rate.
Many of the features of modern mortgages were developed in an attempt to help make mortgages more affordable – essential in today's housing market where house prices have skyrocketed so high it's becoming impossible to find affordable housing.
There is certainly a lot of choice out there but it hasn't always been this way.
What is the Traditional Method of Lending?
Mortgages were traditionally always worked out on the same principle. The lender would lend the borrower a multiple of his or her income. That multiple is, on average, three and a half times the income. By this standard a borrower earning £25,000 a year would be able to borrow around £87,500.
Criticisms of the Traditional Method of Lending
The traditional method of lending has been the subject of criticism from some detractors. The calculation above shows it is not hard to see why. In today's housing market it is almost impossible to find a decent property for £87,500, especially not in major cities. Indeed, in order to buy a property the borrower would have to put down quite a hefty deposit of their own money. Alternative method of lending, including affordability calculators were devised but some lenders decided to stick with the traditional method of lending but adjust the income multiple.
Increasing the Multiple
In 2006 several lenders increased their income multiple. At one point a borrower could get a mortgage worth five times his or her income. This meant someone earning £25,000 could borrow £125,000. This type of lending was criticised by some as irresponsible.
Lenders are constantly trying to find ways to improve their method of lending and the mortgage process in general. At the same time the Government is aiming to make houses more affordable. In time then it should be possible to buy a property with the ease the previous generation enjoyed. Until then it's best to explore all mortgage options to find the most appropriate and most affordable for you.
You might also like...