Why Home Affordability is at a Ten-year High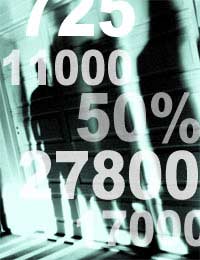 In some respects mortgage rates have never been cheaper, yet getting on the housing ladder for many has never been tougher.
A cocktail of low interest rates and increasing house prices means people are putting less of their take home pay towards mortgage payments.
Why is Affordability so Good?
Recent research from one mortgage lender showed that towards the end of 2010 mortgage affordability was at a ten-year high and this trend looks set to continue into 2011.
Out of its analysis of more than one million mortgage customers it found that on average people were only putting 15.4% of their monthly wage towards their mortgage payments.
One of the main reasons for this is because over the last two years the Bank of England has held the base rate very low. If borrowers opted for a tracker mortgage which tracked the Bank of England rate they will have seen their monthly payments remain relatively low and not increase.
A two-year tracker mortgage five years ago would have been tracking a base rate that would have been much higher than the one today.The results of the research are surprising considering most people will not have experienced a large rise in their salary over the last few years, with wages increasing by just 37% in the last ten years.
How Can I Take Advantage of Good Affordability?
If you are lucky enough to be on a tracker rate and have been for the last few years you should have found your mortgage payments a lot lower than in previous times.
If you really want to work this to your advantage you should be overpaying on your mortgage every month by as much as you can afford. For example, if your monthly payments are £500, why not pay £550 instead? This will bring your mortgage down which means the more you pay off ultimately the lower the rate will be that a lender charges.
A lot of lenders have started allowing borrowers to make overpayments on their monthly mortgage bill for no extra cost, but it is still worth checking with your lender that they will not penalise you for overpayments.
Is this a Good Thing?
Being in a position to easily be able to afford your mortgage is always a good place to be in, but with affordability at such a low it does give a false sense of security to those with a mortgage.
If interest rates rise then so will monthly mortgage payments and if people are struggling to afford their mortgage now, they will struggle even more in the future, which could put them at risk of repossession and falling into arrears on their mortgage.
Not all mortgage borrowers however are finding their mortgage is more affordable this year than last. Contributing factors such as lower salaries and the increased cost of living and petrol means despite the low interest rate environment many are struggling with their finances every month.
The Financial Services Authority, the body in charge of regulating the mortgage market is proposing to make lenders carry out extra affordability tests when a person takes out a mortgage. For example a lender will not only judge your affordability on your monthly wages but also any other outgoings you have such as bills, expensive hobbies or family. This may mean some people will be able to borrow less, but it should ultimately result in better affordability.
Why is it Still Difficult to get a Mortgage?
It seems unfair that those who already have a mortgage are benefiting from lower interest rates and it is still so hard for many first-time buyers to get a mortgage. The scales have been tipped and it is no longer the case that first-time buyers are being offered some of the best rates, as they were five years ago. Lenders want to lower the risk on their mortgage book and only offer the best deals to those that have some equity in their home and are borrowing less. Mortgage affordability for first-time buyers has actually gone up in the last ten years because of the high rates lenders are charging on these types of deals.
As long as interest rates remain low, once you get your foot on the property ladder you should find that your mortgage payments are manageable and affordable.
You might also like...