Getting a Deposit Together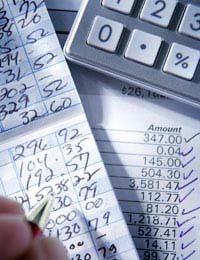 When buying property you will be making two types of payment for the property purchase. There is the mortgage of course, the biggest sum that comes from a lender, but there is also the deposit. The deposit is the money that you raise yourself to secure a down payment on the property and will usually be a small percentage of the property total.
What Happens if I Can't Raise a Deposit?
Without the deposit, you will be looking at 100% mortgages to purchase a property, and this is never really a great idea. These mortgages will not only often have penalty clauses to keep you tied in - or pay the consequences - but don't forget you're then paying interest on the whole amount. Over the years this can run into a difference of thousands.
It's always best to try and put together around 5% minimum deposit, 10% is better if you can. Maybe having more deposit means you'd like a bigger mortgage, but whatever your needs or decision, be sure you work out accurately what the repayments will be each month, as this is what's going to impact on your lifestyle or ability to keep up payments.
Where Does a Deposit Come From?
The deposit is something you're going to have to raise yourself. If you are selling a property you may be lucky enough to have some equity built up to use as the deposit on the next place. This is the classic 'working upwards' strategy employed by many home owners.
Your first property is a scrape to get together, but as time passes and the equity builds up, your investment starts to work for itself. Perhaps your income goes up and then you're ready for a bigger mortgage and the next move. Sell the first one, release the equity investment, and get that place with the extra bedroom, or the bigger garden!
However, if you're a first time buyer, it's something you're going to need to get together yourself. You might have saved the money, or maybe had a windfall such as an inheritance or dividends. Or even a big bonus at work!
Often family will help out with younger buyers, and in fact these days, with property prices at such a premium and way beyond many peoples' reach, this is often the only way first time buyers can get a foot on the ladder - good old mum and dad. But couples buying together or groups buying as friends have an advantage as they can both or all bring something with them, and that eases the burden too.
Can I Borrow The Deposit?
Well yes, another way to raise the lump sum for a down payment on a property is to borrow the money through a low cost loan. This can be a bit risky of course, as you're then also going to be making monthly repayments on that too, repaying that loan back as well as the mortgage. But it can be done if you shop around for a good deal, and make sure you allow for this when budgeting your monthly outgoings.
Whichever way you decide to raise the deposit, you will need to remember that not only do you need that money, there will be other charges to consider, which can stretch into certainly hundreds, often thousands, when buying the property. Bear that in mind - you need to cover a lot of costs.
You might also like...