Payment Protection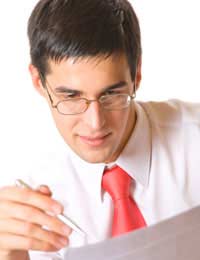 When paying a mortgage it is always a worth while idea to take into consideration what might happen if you find yourself out of work or unable to work because of an accident or illness. If the unthinkable should happen and you lose your job it may be some time before you find another one so it is important to plan ahead and try to minimise the risk of falling behind with payments of household bills and your mortgage.
One such way of doing this is to have Payment Protection.
What is Payment Protection?
The easiest way to describe Payment Protection is that it is in essence similar to an insurance which covers you for any long term absences from work.
When you take out a mortgage Payment Protection will be offered to you as a standard and it is wise, if you have no other payment protection plans in operation, to avail of this facility if you can.
How Will Payment Protection Help Me?
If, as we have already mentioned, you find yourself unable to work either because of redundancy or ill health you can initiate your Payment Protection which will ensure that all such payments as mortgages, insurances and utility bills are made until such times as you are either (a) back in full time employment again or (b) able to return to your job after a period of convalescence.
By making a token payment every month – sometimes added to your mortgage repayment or as a separate amount – you can safe guard yourself against falling into arrears with your mortgage lender or indeed if your particular plan allows, falling behind with the rent on a privately rented home.
When Should I Start Payment Protection?
Payment Protection is normally – as we have already detailed – offered to you at the time of your mortgage's inception. Your mortgage lender will ask that you take out buildings and contents insurance and may also suggest that you take out some kind of Payment Protection either with them or with one of their nominated insurance brokers.
It is worth noting that you do not have to take Payment Protection with any of these brokers and can source your own but you should be aware that failure to have Payment Protection, especially if your mortgage lender deems it a necessary part of the mortgage agreement, can negate your mortgage offer.
If you have had a mortgage for a considerable period of time and did not have to take out Payment Protection it is wise to investigate the options. Unfortunately in today's economic climate none of us are one hundred per cent sure of job security so Payment Protection provides not only peace of mind but also a source of some financial stability should you fall ill or be made redundant.
Choosing the Best Payment Protection
If you are in doubt as to which Payment Protection plan is best for you then it is best to consult with your financial advisor if you have had one help you source a mortgage. More often than not when a financial advisor puts together your 'package' (this is the technical term for your mortgage application) then he or she should have already included an option for Payment Protection.
If this is not the case ask them to help you source the best plan for you. Some Payment Protection plans start from as little as five pounds a month but it is worth shopping around for the best deal before committing. Likewise it is wise to investigate the more expensive options as well as these will undoubtedly provide you with more cover than their more inexpensive counterparts.
You might also like...