What Cuts are the Government Making to Housing Benefit?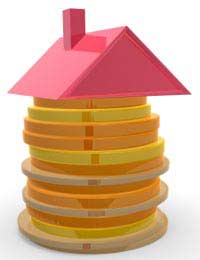 Unfortunately a large number of people in the UK cannot afford to rent a home without some form of support from the government.
For years housing benefit has helped those who struggle to pay rent keep a roof over their head. Those who are on low incomes or are receiving welfare benefits may be entitled to receive housing benefit.
But measures announced in the 2010 Budget to cut housing benefit could mean that thousands are forced to move home or downsize to a smaller property.
Why Are Cuts Being Made?
When the new coalition government came into power it warned that it would need to make severe cuts to try and reduce the UK's record budget deficit. The coalition has stood by its promise and has taken an axe to the benefits culture in the UK. One sector it has its sights set on for reform is the housing benefit sector.
Payments for housing benefit have risen by 50% in the last ten years and now stand at £21bn. The government says as a country we spend more on housing benefit than on the police and universities combined.
The government claims some families are receiving £104,000 a year in housing benefit and this should be reduced. By making cuts to housing benefit it hopes to reduce the budget deficit and get more people back to work.
What is Being Cut?
The proposed cuts are due to come into force in April 2011, but this could be delayed until November 2011 because of protests from charitable groups such as the Citizens Advice Bureau.
As it stands the government proposes to limit housing benefit payments to £280 a week for a flat. If you rent a house this will be £400 a week. Until now the government would calculate the benefit on an individual basis and assess how much you needed for a property compared to the income you are receiving.
Under government proposals, benefits will be capped at 30% of average local rents.
Who Will be Affected?
The British Property Federation claims the cuts will be effect up to 800,000 claimants of benefits, who may be forced to move away from employment hot spots because of high housing demand.It estimates there are over 400,000 new claimants that will be hit by the changes, and that a further 400,000 people already in work and claiming the benefit may be priced out of their homes and potentially have to leave their jobs.
Is There Any Good News?
The budget for those who are classed as a hardship case and are entitled to discretionary housing payments will however increase by £40m. Each housing/council tax benefit department in the UK will be given a pot of money and it will be up to them to decide who the payments will be awarded to.
They are normally awarded to those who have to pay child maintenance, or are sick or have a disability, but they will assess each individual case on its merits.
What to do if You Are Affected?
It is not yet set in stone as to whether the changes will be implemented. What is guaranteed though is that the government is to become a lot stricter about who it will allow to benefit from housing benefit. If the cuts will mean you can no longer afford the house you live in and moving or downsizing is out of the question, you should seek free advice from an organistaion such as the Citizens Advice Bureau or local housing association who may be able to offer you some alternatives.
Housing benefit acts as a lifeline for thousands of people who would otherwise not be able to afford to rent a property in the UK. But the changes the government are proposing are designed to encourage people away from being so reliant on the benefit.
So hopefully the government will get the balance right and its wave of cuts will not hit those who need them the most.
You might also like...