Possession Orders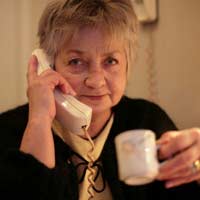 It is unfortunate that, at times, the courts and the magistrates that preside in them in the United Kingdom, are asked to rule on possession orders. These possession orders give the landlord or mortgage lender the right to reclaim a property occupied by tenants or mortgage borrowers in certain circumstances.
Possession Orders and Anti-Social Behaviour
A landlord may apply for a possession order if the occupants of a property by them are causing a nuisance to those around the property he or she is letting out. This is often the case when the landlord has tried to negotiate with the occupants and has failed to find a way in which all parties can live amicably within the landlord's property.
More often than not Possession Orders are granted to private landlords or councils if the occupants of a property owned by them will not leave. This can be referred to as squatting and after a period of time those individuals occupying the property can be referred to as squatters.
In recent years the courts have tightened up on squatters and thus the making of possession orders is designed to affect a swift and satisfactory conclusion to such a scenario in favour of the landlord. However if those occupying the house are refusing to pay rent because of poor repairs or a lack of repairs then the court may rule in favour of the tenants rather than the landlord.
In cases where the tenants of a rented property are causing a nuisance to those around them a Possession Order is sought in order to have them removed from the property and thus quell any such disturbances.
Possession Orders and Mortgage Lenders
A mortgage lender may apply to the courts for a possession order if there has been a problem with the borrower or borrowers paying the mortgage on the property. In the eyes of the law a mortgage lender is the rightful owner of a property until such times as the mortgage is paid in full so the mortgage lender has the right to apply for a Possession Order so that they may (a) have all mortgage arrears paid in full or (b) so that they can reclaim the property and sell it at auction to recoup the money lost on a defaulted mortgage.
If a borrower is asked to appear before a magistrate then he or she will be asked as to why the mortgage repayments have not been made and also - if there is a plea of low income - to provide proof of such income so that appropriate steps can be taken to recoup this money through a reduced payment scheme.
Suspended Possession Orders
If you find yourself attending a magistrate's session because of an inability to keep up with your mortgage repayments then the magistrate may - if all other attempts at mediation have failed - issue a Suspended Possession Order. This Suspended Possession Order is designed to act as a buffer for both borrower and lender and allows the borrower who has fallen behind with his or her payments to try and make right the deficit over a period of time as agreed between all parties. This agreement is normally reached after all other attempts at agreement have failed especially if a collections agent has been employed by the mortgage lender.
If a Suspended Possession Order is made then it is taken as read that the defendant (that is the individual upon whom a claim has been made by the mortgage lender) has a set period of time in which to put right the matter of arrears. If after this period of time has elapsed they are still behind with their mortgage and show no signs of being able to make the payments, the Suspended Possession Order can be actioned which means that the occupants of the house may be evicted by officers of the court.
What to Do if You Fall Behind With Your Rent or Mortgage
The first and most important thing you can do if this happens is to speak to your landlord or your mortgage lender. If you make attempts to communicate with them and explain your situation they may be willing to allow you more time to pay. However a failure to communicate with either a landlord or mortgage lender will constitute an unwillingness to pay and may lead to court proceedings being instigated.
If you feel that you can make up the payments then it is best to put a proposal forward outlining how and when you will make up any deficits incurred. A solicitor or member of the Citizen's Advice Bureau can help you put together a payment plan.
You might also like...