Finding an Affordable Mortgage When in the Armed Forces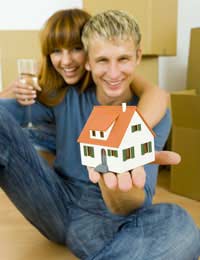 The armed forces play a vital role when it comes to protecting the interests of the UK both at home and abroad, but unfortunately not all mortgage lenders take a very patriotic view towards this type of borrower.
It is estimated there are just under 180,000 full-time armed forces personnel in the UK, with a large percentage of these forced to live abroad for a number of months during the year, which means they struggle to stay on the housing ladder.
What is the Problem?
For those armed forces personnel that have families and want to maintain a footing on the housing ladder it can be difficult to get a mortgage lender to be flexible.
A mortgage lender will generally have no problem lending to a member of the armed forces, but the problems arise when the person is called to serve overseas. It is understandable that many wish to take their families with them which means they either have to sell their home, or leave it empty.
If you are out of the UK for a long time it may also result in you having a bad credit rating because of your moving about. The worse your credit rating the harder it will be for a lender to offer you a good mortgage.
Once the initial mortgage deal has ended, for example if you were on a fixed rate for two-years at 4.59%, a lender may only allow you to move onto its Standard Variable Rate, which will normally be a lot higher. You may wish to remortgage elsewhere but if you are not living in the house or it is empty, many lenders will not offer you the same deal as they would other customers.
Generally when a person chooses to rent out their home a lender will make them move onto a buy-to-let mortgage, which can be up to 2% higher a month to pay. Some lenders have been reluctant to show any flexibility towards members of the armed personnel and allow them to remortgage onto the same deals as others.
What Can I do to get an affordable mortgage?
The good news is the government is aware of some of the problems armed personnel face and as a result is coming down hard on lenders and encouraging them to be more flexible in their approach to this kind of borrower.
In January 2011 the Prime Minister held talks with the Ministry of Defence and mortgage lenders about what could be done to help make housing more affordable for those serving the country.
They agreed that it is vital that this section are catered for and lenders should show some understanding of the nature of the job, As a result, lenders have agreed to be more leinient and if for example a serviceman or woman are forced to move over overseas and rent out their home in the UK they will not be penalised for it and charged a higher rate of interest.
Other Help Available
Some lower ranking members of the armed forces will be eligible for the government's initiatives for first-time buyers and key workers, such as the Homebuy Schemes.
The government has also launched the Armed Forces Home Ownership Scheme, which is designed to help armed forces personnel either buy a home or top up an existing mortgage.
To qualify for the scheme you will need to have between four and six years continuous service and be unable to afford to get on the housing ladder.
If you qualify for the scheme the government could lend you a secured loan of between 15-50% of the value of the home, allowing you to buy a bigger house.
For example if you can borrow £70,000 from the mortgage lender and have a deposit of £10,000 you could potentially buy a property up to £155,000.
The interest rate you will pay on the loan will normally start off quite low but will increase over time, buy hopefully this will be in line with your mortgage shrinking.
The government has recently woken up to some of the problems facing those in the armed forces, so they are not penalised for the job they do. But for many people in that profession they will be on a low wage and the biggest hurdle will be trying to find a deposit to buy a property, which unfortunately there is still no help with at present.
You might also like...