The Right Location for a Home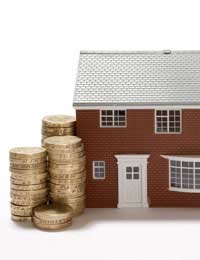 While the lack of affordable housing is a problem throughout much of the country there are still ways to ensure you have more chance of finding a house you can feasibly afford in the right city – and it's all down to those three little words; location, location, location.
We already know that different areas of the UK are more affected by the lack of affordable housing than others. Studies have shown Scotland to have the average lowest house prices with London and the South West having the highest.
It seems therefore that, in order to find affordable housing you simply must up sticks and move to one of the cheaper areas. But, besides the fact that when demand in an area increases house prices rise and therefore would not be low for long, this is also a largely impractical solution. If you're career means it is necessary for you to live in a busy city it is not exactly plausible to expect you to move to a tiny village in South Wales is it?
Well that's where the key to picking the right location comes into it and it's all about sacrificing and prioritising.
When it comes to the 'best' location there are various factors to consider including local schools, local amenities, distance from public transport etc. But remember, the best location is also generally the most expensive. So this is where you need to prioritise.
Local Schools
Invariably properties that are close to a good school are the most expensive. If you don't have children then there is little point struggling to afford a property near a good local school.
Transport Links
Good transport links are a major plus for an area. If the house is situated near a bus stop, tube stop or train station providing good access to the town or city centre it is more likely to be expensive than if it is not. Therefore you should ask yourself if you're willing to sacrifice an easy route to work for the sake of a more affordable property. If the cheaper property means having to get three buses to work instead of one, is that something you could deal with?
Local Amenities
Living in an area with plenty of great shops, restaurants and pubs may be ideal but you can bet you would pay for the privilege. When looking for affordable housing you have to consider what is necessary and what is desirable – and then focus on finding the necessary factors first. Perhaps you can't afford to live in the coolest part of town with the trendy bars and shopping centre but you could afford to live in the slightly quieter area with just the necessary shops i.e. corner shop, post office, bank etc.
When it comes to buying a property you must consider those things that you could not do with that and those that are just bonuses that you could easily do without. Getting on the property ladder and owning your own home is more than worth it.
You might also like...