The Legalities of Buying an Affordable Home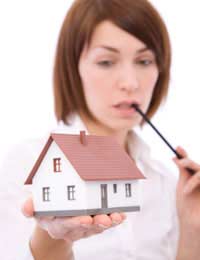 Many first time buyers see buying their first home as something of an adventure; and a romantic one at that. The process appears to be one that lays the foundations for a couple's new life together or indeed for a married couple's marriage taking root in a new home. However romantic it may seem the reality is something different; a minefield that is littered with legalities that if not handled correctly can spell disaster from the outset.
Estate Agents, Solicitors and Financial Advisors
Those of us who have bought a new home will already have had some dealings with estate agents, solicitors and financial advisors. For those of us who are embarking on the journey towards buying a new home will encounter these individuals for the first time and should be prepared when doing so.
Firstly it is important to understand the role an estate agent plays – he or she – is there to make a sale be under no illusion. They may seem courteous and willing to help but they are doing so because there is a financial incentive which is not just their salary. Likewise solicitors and financial advisors may offer advice and assistance but will charge for it so it is worth being prepared for hefty fees at the end of the process.
Before availing of the services of any of the aforementioned try and find out if you can how much each of them will charge for their services and incorporate these into your figures.
Mortgage Providers and Mortgages
When looking for a mortgage it is best to shop around; you can do this on your own or with the aid of a financial advisor. It is important to check out all the options and not simply go for what you think looks like a good deal; where possible aim for a fixed rate mortgage rather a variable mortgage.
Variable mortgages are not always the best deal even though they may appear to be at the time. When the interest rates rise so too do the rates of interest attached to a variable rate mortgage so shopping round is a must.
Searches and Surveys
When buying a home you will need to have surveys and searches carried out to ensure there is nothing untoward with the property or where the property is situated. These searches are also carried out to show that the property is in the hands of its rightful owner at the time of sale. With the advent of the Home Information Pack (HIP) such searches should be carried out prior to your making an offer on the property but it is always best to check first.
Signing & Exchanging Contracts
This is the part of the home buying process that everyone looks forward to; the time when signatures are on the dotted lines and solicitors exchange contracts. It is important that when you get to this stage in the process that everything has been done as it should have been. It is worth checking that all searches have been carried out and that there are no unforeseen hidden charges in your mortgage lenders offer to you.
It is also worth checking on building and contents insurance which your mortgage provider will insist you have before any mortgage is finalised. Buildings and contents insurance can be provided by them or by your own insurance broker; either way it must be in place before a mortgage offer is finalised.
Make a Checklist
Before embarking on the rocky road to buying a property it is best to seek advice and make a checklist. Use this checklist as and when you need to and refer to it whenever you are unsure of what has been done or what needs to be done – such checklists are invaluable and help make the process as painless and stress free as possible.
You might also like...