Buying Your Council House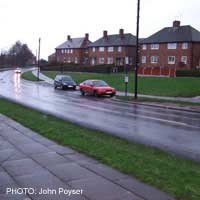 Many of us live in council houses and have done for many years and as time goes by we might want to consider buying a home depending on how our circumstances have changed. To this end many families are now considering their rights to buy the council houses in which they live as these are often much cheaper than other houses to buy and in the long term it means they do not have to move or have the hassle of searching for somewhere else to live.
Can I Buy My Council House?
The answer to this is yes you can; the Right to Buy allows most council tenants to buy their council home at a discount. However, there are different rules for Wales, Scotland and Northern Ireland.
If I Buy My Council House Will It Be Cheaper?
Most certainly but you need to check with your local authority before making any definite moves to buy your property. The current discounts offered are; 35% if you've been a public sector housing tenant and 50% if you have been a tenant of a flat, for between 3 and 5 years. After 5 years, the discount goes up by 1% for every extra year you've been a public sector housing tenant (2% flat), up to a maximum of 70%. However, you'll usually have to repay some or all your discount if you sell your home within 5 years.
How Do I Exercise My Right to Buy?
First off you should contact your local authority and make arrangements to speak with the housing officer who will give you all the details of how to go about buying your home. The local authority will tell you once you have a decision as to exactly how much they are asking for your property. You will have an allotted period of time to set everything in motion and it is recommended that you have a solicitor already prepared to assist you in purchasing your property.
You should be aware however that there are certain conditions attached to you buying your home.
Conditions laid down by the Local Council
Your local council will include certain clauses into any contract you enter into with them, the main one being that if you wish to sell the property within ten years of purchasing it from them that they are given first refusal. In other words you cannot sell the property to anyone other than the council within ten years of buying the house. This may sound limiting but the likelihood is you won't want to sell your house within that time scale anyway given that most individuals who buy their council homes have lived in them for a long period of time already.
Can My Local Council Refuse to Sell Me my Council House?
Sadly yes they can and this is normally for reasons of debt or bankruptcy. If you have been declared bankrupt or are about to be declared bankrupt then the local authority may refuse to sell the property to you on the basis that you are a high risk. This can sometimes lead to a refusal for a mortgage and therefore can leave the council in the throes of a sale that cannot be completed. Likewise if you have had court proceedings instigated against you at another property ordering you to leave the local authority can refuse to sell the house to you.
You have three months from the time you enter into the buying of a house to complete the sale, if you have not completed by this time the local authority can refuse to sell you the property and pull out of any negotiations. Unfortunately that is their right just as it is yours. Once the three month period has expired the local authority can either give you more time to make the relevant arrangements or they can simply decide to negate any offers of purchase prices or discounts. You should be aware that if this is the case then the period in which you were eligible for discount can be returned to zero and you will have to wait another five years to try again.
What to Do First
Before entering into any firm agreements you should speak to your housing officer and find out from them how much the council would reasonably expect for the house you currently occupy. At this point you can then apply for a mortgage; there are many organisations specialising in mortgages for right-to-buy tenants and they can be found in your local Yellow Pages or business directory.
You might also like...
I AM IN A POSITION WHERE I WILL BE ABLE TO PURCHASE MY COUNCIL HOUSE THAT I HAVE LIVED IN FOR 9 YEARS. I AM PRETTY CLEAR ABOUT THE AVAILABLE DISCOUNTS AND SOME OF THE OTHER CONDITIONS, BUT I CANNOT FIND OUT ABOUT SUBSEQUENT RENTING. WILL I BE ABLE TO RENT MY HOUSE OUT TO OTHER TENANTS, FOR EXAMPLE, IF I HAVE TO MOVE AWAY FROM THE AREA FOR WORK - OR WILL I HAVE TO SELL MY HOUSE BACK TO THE COUNCIL? IN THIS RESPECT, DO DIFFERENT COUNCILS HAVE DIFFERENT RULES ON THIS? MY HOUSE IS IN CORNWALL.
JOHN
- 3-May-19 @ 8:23 AM
When Margaret Thatcher set out her Right To Buy Policy and many tenants realised they could make a quick buck, no one could fore see that 40 years down the linesocial housing would be in such decline. All the best houses are now bought up causing "sink estates" in many areas.Unscrupulous deals between businesses and tenants goes unchallenged.More and more people become homeless because private renting is too expensive, and they want to take up more green belt to build more social housing on.In another hundred years our Green and Pleasant Land will have disappeared, but HEY don't worry you will at least own your own house!!
Ellie
- 18-Apr-19 @ 7:46 PM
Me and my husband want to buy our council house but hes not on the tenancy?...can we still buy as hes the main earner as joint application?
Lisa
- 13-Apr-19 @ 8:23 PM
Hi we live in our housing association house , 4 bed since 1995, we have put into buy it after hearing on tv and other adds that the government was giving you the right to buy your home . We ticked all the boxes , no debt no bankruptcy both work full time with good pay but we got knocked back as they ( the housing society) are only releasing houses from 1997. Where does this leave us now ? Do we just leave ? Do we get any discount to take with us as we are not council ? We was in a council flat for 2 year then a 3 bed council house for 5 year before exchanging to a housing association but we don't want to just give up and leave , is there anything we can do ?
Bopper
- 27-Mar-19 @ 10:14 PM
I've been a Council tenant for 19yrs.My house is estimated at £100,000 What would my discount be? Plus, please explain 'First Time Buyers' Pros and Cons. Thanks
Hi, My grandpa has rented a council house for 51 years and my house as been a big part of the family. It's a semi detached 3 bed house near a cemetery in Manchester. At the moment I am 18 therefore not read to buy but in the future would like to buy it with my grandads permission. My grandad and auntie Alison with downsyndrome lives their and which in the future I will be their carers. My career path is promising and in the mean time will be saving. I would really like to know how do i buy a property, how much I should be earning by that point, will there be a discounted price and how much potentially my house could be worth. I have no idea what I'm getting myself into but would like to be prepared as possible. Thankyou in advance
Edith
- 28-Nov-18 @ 10:59 AM
My mum has lived in her council house for over 10 years how do Inherit it of her if I'm not on the agreement but both my brothers live there
Eddy Morley
- 19-Nov-18 @ 11:31 PM
I've recieved my offer which is fair with my discount taken off but my building survey has highlighted some expensive issues. Can I ask the council to reduce their offer?
Viv
- 5-Oct-18 @ 12:46 PM
I would like too know if I can buy my council house. I'm an ex serviceman of 7 years and work full time?
Muller
- 24-Sep-18 @ 8:06 PM
@Will - yes she can. There is nothing to say she has to have a mortgage.
TomB
- 17-Aug-18 @ 12:57 PM
My mum has been received inheritance and is wanting to buy her council house of 25 years could she buy it outright without Getting a mortgage.
Will
- 24-Jul-18 @ 1:27 PM
I have lived in a council house for 10 years and have now been offered a house in a housing association but if I accept it will I lose my right to buy discount?
Av had tenancy for 37years how much would I pay to buy it outrite
Fozzy
- 26-Feb-18 @ 12:37 AM
Steve - Your Question:
I would like to enquire about buyin my council house
---
Our Response:
You can see more via the gov.uk link
here
, which should tell you all you need to know.
AffordableHomeAdvice
- 19-Jan-18 @ 2:18 PM
I would like to enquire about buyin my council house
Steve
- 18-Jan-18 @ 7:42 PM
I have lived in various council and housing association properties over the last 30 years. I have lived in my current home for 3 years. Can i claim discount from the 30 years living in other homes or just my current home?
Ash
- 29-Dec-17 @ 12:29 PM
jules - Your Question:
I have been told that if you have lived as a council tenant for 20 years you are entitled to 70% of the total house price, is this true?
---
Our Response:
You can see more via the gov.uk link
here
, which should help answer your question.
AffordableHomeAdvice
- 20-Nov-17 @ 1:39 PM
I have been told that if you have lived as a council tenant for 20 years you are entitled to 70% of the total house price, is this true?
jules
- 19-Nov-17 @ 1:11 PM
Fred - Your Question:
My son and my brother want to buy my mums council house is this possible and neither are in the tenancy?
---
Our Response:
You can see more via the gov.uk link
here
, which will help answer your question.
AffordableHomeAdvice
- 10-Nov-17 @ 12:28 PM
My son and my brother want to buy my mums council house is this possible and neither are in the tenancy?
Fred
- 7-Nov-17 @ 11:39 AM
Can I buy my house it's Abronhill housing association they are saying that you can't buy them is this true.it's a 3 bedo in birch Rd g673pb
Jackie
- 6-Oct-17 @ 6:39 PM
I'm currently on carers allowance caring fir my twin daughters, although I'm not currently working my 21 yr old son is. We have been in housing ass/council for 21 yrs and wanting to know if my son can take on the right to buy for this property while living with me.
I bought my council property 2 yrs ago. I don't have a mortgage. Can I add my daughter as joint owner with me?
Bren
- 13-Sep-17 @ 2:54 PM
My mother has lived in her council house for 51 years and would like to buy it. Would she be able to?
Granny
- 18-Aug-17 @ 9:09 PM
I have lived in my council property for 12 years. I am working now and want to buy it but I don't think I have a good credit score. Are there any ways around it? I have lived with my brother who works as well can we buy it as joint?
GG
- 20-Jul-17 @ 12:26 PM
My question isI have a council house about 4years I live . What I can buy this house please answeramjad
amjad
- 27-Jun-17 @ 11:28 PM
My partner has lived in her home for 20 years. If I move in with my partner and we take a mortgage out together. Will she loose her % ?
Smudge
- 27-Jun-17 @ 8:46 PM
Hello I have seen a couple of people asking if they can buy a Council property that they have never lived in, because A) their Grandmother lives there and B) I want it as an investment for my children's future. Are you two serious ? You obviously know that you aren't legally allowed, or you would be going to the Council to ask. As touched upon in one of your messages, 'a way around this'... These properties are for the HOMELESS and not for people like you, to make a quick few quid. Your Mother-in-law will not be booted out, with nowhere to go, as you are probably, fully aware. I'm assuming she is on the Tenancy...if not, then she could be added. Reset align your moral compasses...
hally77
- 25-Mar-17 @ 12:49 AM
Hi i have been a council tenent for nearly 30yrs i would like to buy when i first moved it was council then taken over by s.h.a i have been in my house 15yrs
Jilly
- 10-Feb-17 @ 11:20 AM
My mother said she did the right to buy on a previous house and said she can not do it twice is this true
Jake
- 30-Jan-17 @ 7:44 PM