What Are My Responsibilities Under Shared Ownership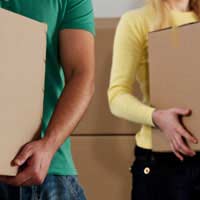 You may own half or a large share of a property under shared ownership, but you will still have responsibilities when it comes to the maintenance of the property.
Shared ownership is not like renting in the sense that the housing association will not be responsible for things that go wrong with the property, but neither will you be left to your own devices.
What Your Responsibilities Will Be
You will not be expected to cover the cost of all of the repairs and refurbishments to the property that need doing. The housing association which owns part of the property will be responsible for maintaining the structure of the house. If for example the roof on your property needs repairing, this will be down to the housing association. If however you need a wall plastered inside your home, this will be down to you. You could look at it as you are responsible for the inside of the property and them the outside.
Some housing associations will charge a yearly service charge to cover the cost of any repairs that they might need to carry out, this will normally be broken down into monthly payments.
Your responsibilities will be similar to those if you were renting a property, but you will also have some flexibility in terms of what you can do to the property. It will be your responsibility to pay the rent, make sure the building is insured, keep the property in good repair, to seek permission before you alter the structure of the property and to allow the association reasonable access to the property if they give you adequate notice. It will also be expected that you do not undertake in any anti-social behaviour while in the property and that you will give the association notice if you intend to sell your share in the house.
When you sign the contract for the property it will say what your role and responsibilities are when living in your home. It is important that you read the small print carefully and if there is anything you are not happy with you query it before signing the contract.
The Responsibilities of the Housing Association
You will not be the only one that holds responsibilities when it comes to your shared ownership property. The housing association will also need to play their part and stick to their end of the deal. It may in practice seem like you have a landlord when you buy with a housing association but this is not the case. They will need to leave you in peace and allow you to live in the property independently.
They will not be allowed to show up unexpectedly and expect to gain access to your home. They like you will need to give advance warning if they wish to visit the property. They will also need to alert you if they wish to sell their share in the property for any reason. You contract will also list what your local housing association's responsibilities will be and what elements of the property they are responsible for.
If You Want To Make Improvements
You will be responsible for the quality of any improvements you want to carry out on the property. If you wish to carry out any work to the property or any improvements you will need written permission from the housing association to do so. Unless your requests are unreasonable they should be willing to let you carry out the work, especially if it will improve the condition of the property, as this will increase its value.
You may stumble into trouble though if you wish to extend the property as this could cause a dispute as to who owns what and how this changes the value of the property.
When buying into a shared ownership property you may feel like you are still bound by the restrictions of renting because you only own half of the property and to some extent are answerable to the housing association. In practice though a housing association will not interfere in the day to day running of your home and it will feel like your own.
You might also like...
Hi all, Would really appreciate some advice. I own a 35% share in a shared ownership scheme in Lambeth, London. They recently undertook some repairs on the roof of the property, (despite the building only being 12 years old) and then we were each handed with a bill for £4K. Is this our responsibility to cover the costs? The association made the decision to make the repairs and then went ahead and did them- we weren't given any say in the matter. Would appreciate any advice on this
Wendy
- 17-Aug-17 @ 12:46 PM
I haveowned 25% ofa 4 bedroomhouseinGlastonburysince 2006.Fromday 1Ihave hadongoing issues with the electricsin the house.I havepaidprobablyafewthousandfor new immersiontankandelectrics.This hasstillnotresolvedthe issuseinthe house.Ihavecontacted Aster whoowntheother 75%and theyarenotwillingtohelpinanyway.Ihavenomoney tocontinuetheelctricalworkbutit stillneedstobedone. Ireallyneedsomeadvice;grants/help withthe rewiring.Ifanyonehasanygood advicepleaseemailmeback as amatterofurgency.Thankyou !
Sam
- 26-Jun-17 @ 2:47 PM
I wanted to install a new bathroom in a property I own 50% in - the housing society want to charge me a fee to gain their permission to do this, which is new and not stated in my contract. Is that legal? Also garden wall is beginning to lean over onto a public footpath - again, they want me to pay for them to review this and then pay for repairs. Surely if the repair is to remediate a potentially nasty accident and legal action(i.e. Wall coming down on member of public) the housing association has a duty of care to ensure these repairs are done as quickly as possible?
Hampshire piggy
- 2-May-17 @ 11:18 AM
Hi As i would own only 50% of the house and rent 50% would anybody come inspect the house regulary same as landlords or letting agents do.thank you
Sally
- 7-Mar-17 @ 8:27 PM
I moved into to a new build shared ownership house, there has been on going issues with the rain leaking in one of my windows,yesterday the recess under one of my windows fell in and leaked water all over, I understand that all repairs are my responsibility but if this is a fault of the builders and has been ongoing is it covered by the builders 10 year guarantee. Many thanks
Trace
- 24-Feb-17 @ 8:49 AM
I'm confused, one answer re housing association says the shared owner/renter is responsible for outside repairs, another answer says: the so/r is responsible for ALL maintenance; which is correct? Thanks.
Clarity Jane
- 19-Feb-17 @ 6:17 PM
G - Your Question:
After buying a 35% share in a new property, the contract did state that I am responsible for all maintenance.My query is about maintenance of the gas boiler, as I am not the outright owner there are certain things I cannot do such as take out buildings insurance, I would need to be the outright owner to do this. As I pay a monthly rent, are the housing association not liable for insuring that the gas boiler is serviced and maintained to a safe standard as it's classified as one of the main services of the property.Thanks in advance for any responses.Graham
---
Our Response:
If the terms of your contract states you are responsible for all maintenance, then this means all maintenance including the gas boiler.
AffordableHomeAdvice
- 17-Nov-16 @ 12:20 PM
After buying a 35% share in a new property, the contract did state that I am responsible for all maintenance. My query is about maintenance of the gas boiler, as I am not the outright owner there are certain things I cannot do such as take out buildings insurance, I would need to be the outright owner to do this. As I pay a monthly rent, are the housing association not liable for insuring that the gas boiler is serviced and maintained to a safe standard as it's classified as one of the main services of the property. Thanks in advance for any responses. Graham
Hi, my girlfriend and I have part bought our flat. We have had many issues with the building our flat is situated in. From security of the building and our post to poor workmanship and false service charges. Recently a leak from a communal pipe as lead to mold in at least 3 flats including our own. The firstly would not send someone out to check, when they did I was informed the leak had been made safe. The follow up was it had not been made safe and they didn't even locate the leak. I was also told that someone would come and check the damage, this was not true again. I am now being told the damage to my flat is down to me to repair. They were notified at least four days before they attended the building about this leak and now the damage is to the point I will have to replace the disintegrated plater board and possibly some electrics. I have no legal knowledge on this but I do believe the responsibility lies with the housing association to carry out and pay for thses works to be done. Please advise me, many thanks.
Angeredoccupant
- 30-Aug-16 @ 6:18 PM
My partner and I have just purchased a 25% share in an older property and have found a couple of issues that need to be repaired. I have no object to repairing them myself if it is my responsibility but I have been told contradictory advice from different people. The first issue is a blocked drainage soakaway in the rear garden causing standing water along the rear wall which could lead to damp and other structual problems, the 2nd issue is the breather membrane under the tiled roof has been removed from a quarter of the roof causing water to be pushed under the tiles when the rain and wind combine. As these issues are not cosmetic or changes to the existing building these should be the landlords responsibility from what I have been told, how ever the housing association are refusing to carry out the repairs. Please help if it is the landlords responsibility is there any legal documentation that I can use to support my case and get the housing association to do the works. Thanks in advanced.
sto
- 31-Mar-16 @ 1:43 PM
I'm trying to buy the remaining 60% share from the housing association (staircasing ) 4 years ago I had to put an RSJ in the ceiling as the survey we had done 20 years ago when we bought the property was negligent by saying that an internal that had been removed in the front room was non load bearing. 4 years ago the house was falling down so I contacted moat housing who said it had nothing to do with them and that under the terms of my lease I was responsible for all repairs and maintenance. My wife and I therefore had to pay for the structural alteration and install an RSJ. It doesn't say anywhere on the lease that Moat housing are responsible for anything.All it says is that we are responsible for keeping the property clean and tidy, all substantial repairs and maintenance and to keep it decorated. Any help would be appreciated.
dusty
- 15-Mar-16 @ 5:49 PM