The Right to Acquire Scheme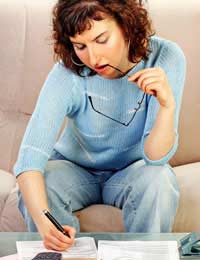 If you are a council tenant you may be eligible to buy your council house. This is because councils give tenants a secure tenancy. If you rent a housing association house then you do not have the Right to Buy. This is because housing associations give an assured tenancy agreement. An assured tenancy offers security for a certain amount of time, for example you could have an assured tenancy for 12 months.
However just because you do not live in a council property it does not mean you are completely ruled out from the possibility of buying your house. The initiative which helps housing association tenants buy their property is called the Right to Acquire initiative.
What is the Right to Acquire?
The Right to Acquire initiative is very similar to the Right to Buy scheme. The only difference is it applies to housing association tenants as opposed to council tenants. It was developed in 1996 but was updated in the Housing Act 2004. It gives tenants the right to buy their property at a reduced cost.
Who is Eligible to Apply for the Right to Acquire Scheme?
The Right to acquire scheme is available to all housing association or social landlord tenants so long as the landlord is taking part in the scheme. For the property to qualify for the Right to Acquire scheme it must have been built or bought by the social landlord after April 1997 (it could have been bought from the local authority after April 2007 too.)
Is the Right to Acquire Scheme Suitable for me?
The Housing Act 2004 states if you have been a tenant (i.e. lived in social housing) for at two years or more. This applied if you became a tenant before the 18th of January 2005. If you became a tenant in social housing after 18th January 2005 you are eligible for the Right to Acquire scheme only if you have been a tenant for five years or more.
However even if you do meet these criteria you will not be able to apply for the scheme if you have been declared bankrupt or if you landlord has filed a possession order against you.
What Discounts are Available? The discounts on offer through the Right to Acquire scheme vary. The size of the discount depends on where you live and ranges from around £9000 to around £16000.
How to I Apply for the Right to Acquire Scheme?
If you are interested in applying for the Right to Acquire scheme first you need to ensure you are eligible and your property qualifies. Once you know this you need to inform your landlord of your interest in entering the scheme.
Your landlord will then contact you to tell you how much you can buy the property for. If you still want to go ahead you must tell your landlord this within twelve weeks of receiving the price. It is then important to get legal help to ensure you are kept up to date with everything that happens so hire a solicitor. Your solicitor will then help you take the next step.
You might also like...
Iv been told I can't buy my Home due to living in a rural but my next door neighbour has bought hers and that's because she had her tenancy before 2005. One rule For one one rule for another it's unfair. I don't know who to turn to for help.
Jack's
- 7-Oct-21 @ 12:12 AM
I have lived in a property for 15 years I have applied to the housing association for the right to acquire and they said you tenants is temporary you don't have the right to acquire. Surely I don't understand it how can someone have a temporary lease for 15 years
Galaxy
- 4-Sep-21 @ 1:43 PM
I have lived in my housing association property now for 24 years, I have tried on numerous occasions to try and buy my property, they keep saying you only have an assured tenancy but maybe have a right too acquire, which is a lie. It's very frustrating, I have put thousands into improving my property for nothing… it's a damn disgrace they can do this
Kiki
- 18-Jul-21 @ 3:35 PM
Please sign the voluntary right to buy petition on Twitter No more pilots they promised everyone
Please help I want to buy my home which I have lived in for 25years but because it was bought in 1996 and not 1997 they are saying no . Please help I am disabled and don't want to move away
Nicky
- 11-Jul-21 @ 9:11 PM
When are the government going to sort out this fiasco of allowing people to buy their housing association homes. It is my home and I want to buy it like a lot of people. I just keep going round in circles and nobody makes a decision. Why is it taking so long its been going on for a couple of years now. Boris sort it out!!
Dor67
- 5-Jul-21 @ 2:33 PM
I applied for right to acquire I applied in august last year they said I have the right to acquire and they sent estate agent to value the place. I'm still waiting I emailed and chased them up all they say is that they'll be in touch. What can I do?
Shel
- 24-Jun-21 @ 3:09 PM
We can't even buy our house because of 1997act. This 1997 regulations should need to be change. This is very unfair.
Begum
- 25-Jan-21 @ 12:23 AM
I have lived in my property (in Liverpool) since 1990. and was offered to buy it in the 'right to buy scheme' but I wasn't in a position then... I am now but the housing association says right to acquire only but as the right to acquire only came in for tennants in after 1997 I don't qualify.I want to fight this as my neighbour across the road who has lived there for (much) less and with same housing was allowed to buy his.Can you advise on where I can take reputable legal advise to appeal against this? Thanks
YOYO
- 30-Nov-20 @ 5:55 PM
I been under Veridian housing association since 2004. Now the property is under Optivo does anyone know if they offer the right to acquire?
Perola
- 22-Oct-20 @ 7:47 PM
I have been a housing association tenant for 11 years, i think it is absolutely ridiculous that we are not able to get right to buy. The housing association offer us a pittance when my neighbours paid next to nothing. I would happily purchase my property with right to buy. It is not fair at all, its so frustrating.
don
- 30-Sep-20 @ 9:06 PM
Right To Acquire needs reviewing as the discount that is showing was last updated in 2013, after 7 years lots have changed in our housing market, to make sure it's fair we should have same discount as preserved right to buy / right buy scheme that council tenants have, don't discriminate us due to being housing association tenants, I have lived in my current property for 20 years, in that time my rent has covered what my housing association paid when they purchased this property, now all they are collecting is profit which is not as they claim to be charitable organisation.
Jas
- 25-Aug-20 @ 8:08 PM
30 years ive lived in my housinhg association tet under 1997 rule cant buy it this is so unfair 30 years ive paid off this house and its my home
Paula
- 9-Aug-20 @ 8:04 PM
Are there any answers to the questions regarding the 1997 rule?
Rag
- 14-Jul-20 @ 2:28 AM
Hi, Is this a monitored website? I posted on here a few weeks ago but I haven't had a response to my query. Thanks
K2017
- 29-Jun-20 @ 8:25 PM
Hi, my question is like many others on this site; living in HA property for 27 years me and my wife wish to have the right to acquire. Is it going to be likely a change in 1997 rule or should we drop our hopes?
Steve
- 26-Jun-20 @ 8:41 PM
Hi I have been in my HA home for 26 years and am hanging on for voluntary right to buy Do you think this will happen this year. If I swap will I lose my accumulated years. Many thanks
Ally
- 21-Jun-20 @ 1:42 PM
Hi, I am interested in purchasing the house which I have been living in for 27 years, however due to the 1997 rule, I have been advised this is not possible. As someone has questioned above, what is the likelihood of an amendment to the legislation to permit me to purchase property.
K2017
- 9-Jun-20 @ 10:02 PM
I dont understand how it's fair to have such massive discounts through the right to buy scheme ( council houses) and right to aquire is based on area and not even close to the council discounts. I've lived in my housing association house for 11 years. if it was council id have had a huge discount and been able to buy it by now. it's about time they made all housing association tenants have the option and at the same discount rates as council.
We want right to acquire our home which we have been in since 1990. But the 1997 rules doesn't satisfy the requirements. Why are we being penalised for that?
Rey
- 16-May-20 @ 4:26 PM
Hiya I've been living in my housing Association home for 19 years am I eligible to buy it under right to buy or right to squire If I'm eligible to buy on right to squire scheme how much discount do I get CAR
Sam
- 26-Apr-20 @ 5:14 AM
Hi there I am currently living in a housing association, I wonder if I can buy the flat and after that rent it out and mortgage another property privately? Many thanks
Nava
- 13-Apr-20 @ 11:35 AM
We do not have the right to acquire because of the 1997 rule, is this likely to change as we love our house, location ect and are holding out just in case! We can not exchange to a council property as there are none in our area.
Jade
- 28-Feb-20 @ 9:25 AM
I have lived in my house for nearly 25 years and am desperate to buy it. I have been told this is not possible due the the 1997 rule. Is this ever likely to change?
Jules
- 15-Feb-20 @ 3:08 PM
I have applied for right to acquire our rented house from the Housing Association and I till now they have not given us an offer. What should I do to speed up this.
Tatam
- 4-Feb-20 @ 10:19 AM
I have be living in a housing association for 18years I am currently looking into the right to acquire for our property from L&Q . up to now they have said our property could be noteligible. due to the 1997 rule... What can Ido to be eligible. Also is there any plan for the voluntary right to buy Programme to be reinstate in London again
Richado
- 17-Jan-20 @ 4:35 PM
Do we know if the Housing Act will change to allow tenants of Housing Association properties to buy their which were bought before 31 March 1997. My property was brought by my Housing Association in August 1996, when I called to find out about buying they said none of their properties can be purchased as they were all purchased before March 1997.
Merissa
- 11-Jan-20 @ 3:15 PM
I am currently looking into the right to acquire for our property from ISHA. up to now they have said our property could be eligible. However now they are saying weren't eligible due to the 1997 rule... we have now been told our house will be sold to another housing association who is managing the properties basic maintenance and rent. What can be done to stop the other housing association purchase the property because if they do we would never be able to buy our home.
Alfonso
- 11-Jan-20 @ 2:20 PM
My housing association always said that I don't qualify to buy this property but they hae sent me an email that I am eligible for 'right to aquire'. Is this mean that now I can apply for, to buy this property. Do I have to give my bank details now because I don't know wheather I can afford to buy or they agreed to sell the property. In their form I have give my bank details. I thought you only this details when you apply for a mortgage. Please advise me what to do.
Mona
- 8-Jan-20 @ 6:13 PM
Last year I had been offered Voluntary right to buy pilot scheme of the flat which i was renting and living since 2008 from a Housing Association.I had to withdraw my application from the scheme as I could not be able to secure finance.Now I amvin a position to secure finance but Housing Association said that I can be only able to apply for Right to acquire.Is there any way I can apply for Voluntary Right to buy instead of Right to acquire.
Vir
- 6-Jan-20 @ 12:01 PM