Adverse Credit: Can I Get a Mortgage?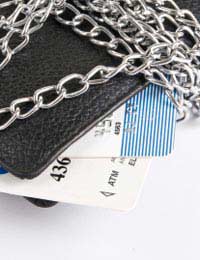 Q.
I have seen plenty of shared ownership homes I obviously need a mortgage but I have adverse credit and I am currently going through debt management. I am currently renting and need a larger home for my growing family. Truthfully is there any hope at all for me?
(Miss Deborah Laing, 19 October 2008)

A.
Shared ownership schemes involve the homebuyer only paying a percentage of the property with a housing association or lender owning the remaining amount. These schemes were developed for people who will struggle to get and afford a full mortgage. Therefore these schemes would traditionally be ideal for you. However as you will already know times have changed and it now looks unlikely you will be able to obtain a mortgage even with the help of one of these schemes.
The economic crisis means it is not going to be viable for people with credit problems to get a mortgage, at least not in the short term. The problems at the moment began with what many industry experts are calling 'irresponsible lending'. People who could not really afford a mortgage were getting one. They then struggled to pay back their debt and, in the US especially, many houses were repossessed. Of course what happens in the US affects the UK and the economy over here took a battering.
At the moment getting any kind of mortgage is difficult. Lenders do not have the liquidity needed to lend and so borrowers are suffering. Of course things will get better eventually but even when they do have the money to lend again it is unlikely they will be keen to lend to people with credit problems.
Anyone with adverse credit, County Court judgements or other debt issues will have some serious difficulty in gaining any credit. Lenders will be reluctant to lend to people who they think may struggle when paying back their mortgage. They do not want repossessions on their hands and they know it is not right to lend irresponsibly and so will be much more stringent with their criteria.
If you want to know whether you can apply for a mortgage then you should speak with a financial adviser for advice. He or she will be able to look at your finances in more detail and work out the best option for you. However for the time being it would be better to concentrate on your debt management program and work on getting your finances in tact before you start thinking about taking on more debt.
You might also like...
HI, I have been a teacher for 6 years in London , but last year I became a school librarian. Am I still a key worker? Thanks.
Fara
- 10-Jun-19 @ 11:03 AM
when you sell a shared ownership house do you sell it as the remainder of the lease or does the housing associations give the new buyers a new lease? for example if i buy a house a get a 100 year lease and stay there for 10 yrs is the house sold with a 90 year lease or will the new buyers get a new 100 year lease from the housing asscociation
rossey
- 8-Oct-17 @ 11:32 AM
Hi We moved into a new-build property two years ago, we were told at the time of moving in, that after 5 years we could put in to buy the house, however after 18 mnths we were told we no longer had that option. The housing officer said she did not know but its something to do with the land, we are devastated as we hoped to buy the house and feel like we have been treat wrong. Do you know if theres anything we can do? RegardsKarina
Milo
- 21-Apr-17 @ 9:21 AM