How do I go about Renting?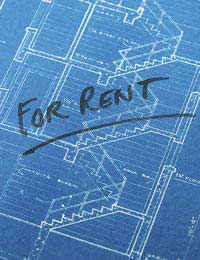 Q.I am a home owner and I want to rent out my property for 1 or 2 years. How can I get the housing association people etc, to value how much I can rent for? What will be my next step?
(Mrs Marcia Cox, 22 September 2008)

A.
When you rent your property out to tenants you are technically able to charge whatever rent you choose to. You could quite easily charge an extortionate rent for your property however if you do this you may only be harming your chances of renting the property out successfully.
The most obvious way to decide on a rent for your property is to do your research. Check out what prices the other properties in the area are going for. You will not be inundated with interested tenants if the rent you charge on your property is significantly higher than any of the other properties in the area.
Speak to local estate agents and find out their opinion. They may also be able to help you find suitable tenants.
Of course if your property has had a significant amount of work done on it then you will be able to charge a little more for your rent. If you have paid to have a new kitchen or bathroom fitted for example potential tenants will be aware that this may mean the rent would be higher than in a property that has not had this kind of work carried out on it.
The rent on your property must cover your mortgage repayments if you are to benefit from renting it out. Depending on how good your mortgage is you could also make a small profit but unless the property has some pretty impressive additions then you will not receive much interest in your property if your rent seems unfair.
Look on property websites and search for properties in the area. See what these properties are being rented for. Make sure you check the details of the properties to make sure they are similar to your property in order to get a good estimate of what you can market your property for. There are plenty of these sites to choose from.
Just remember when deciding on a rental figure for your property you need to be fair to both yourself and your potential clients in order to get a fair deal for everyone and to attract interest in your property.
You might also like...
I have a female friend who lives in South Africa at present and who is a BRITISH CITIZEN.She wants to come back to live here in the UK and has asked me to provide her with some information.She is single and aged 59 and has a career in Radio and Television fields.What she wrote is posted here for you to respond to please and hopefully you will respond to me by my e-mail address: "Any first-hand advice you have on the different types of state housing help (eg straight benefits, as in paid rent, vs [can't remember the term now] where state partially subsides rent, would be hugely appreciated. That, as well as any associated benefit advice, especially for people who need to get settled. I'm British so don't have issues in that regard, just want to know all the ins and outs prior to coming over!"
Nix
- 17-Mar-17 @ 5:02 PM