How Mortgage Deals Differ Between Regions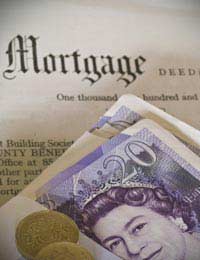 Mortgage lenders will normally operate on a national basis and offer the same mortgage deals to those in the North and in the South. There are however some localised mortgage lenders and building societies that will offer regional specific deals and limit these to borrowers that live in the local area and within a certain postcode.
First-Time Buyer Costs By Region
When it comes to the cost of a mortgage for a first-time buyer, it really does pay to live in a smaller town or region of the UK. Since the credit crunch began mortgage lenders have reigned in the amount of lending they are willing to do. This has paved the way for smaller building societies to shine and offer some great deals to local customers.
If you are a first-time buyer your first stop should be your local building society. Many societies in locations such as Essex, Hertfordshire, Cambridgeshire, Suffolk, Norfolk and Yorkshire are offering special deals for first-time buyers. Some of these societies are offering mortgages of up to 95% of the property's value and in some cases higher.
To qualify for one of these loans though you will already need to be living in the required postal area.
Different Region, Different Rate
Research shows that regionally, the average LTV on purchases arranged is the highest in Wales at 81.2% and lowest in the South West at 67.8%. This could also correlate with the price of property in these areas. It is easier to save a deposit for a property that is not as high in value.
The North West of England is one area that sees the highest number of first-time buyer applications compared to the rest of the UK. This also can be attributed to the lower cost of housing, but also because of some of the regional deals.
House Prices By Region
The North South divide is alive and kicking when it comes to house prices. Over the past couple of years the greatest increase in house prices has been in the South, whereas the North has seen smaller increases and in some cases decrease.
For the six months of 2010, Greater London experienced the highest average monthly house price increase at 14.3%, this was followed by the South-East at 10.7%, the East of England at 9.4% and the South-West at 8.9%.
It sees the further North you travel the lower the increase in house prices becomes. Wales saw increases of 7.7%, the East Midlands 7% and the West Midlands with 6.5%.
This compares to the North-West with a 5.9% increase, Yorkshire & Humberside 5.0%, and the North-East 4.7%.
Mortgage Affordability By Region
The biggest factor when it comes to affording your mortgage is affordability. Those living in areas where house prices are lower will have greater affordability because their wages are more in line with what they will be expected to pay in mortgage costs.The area where the largest income multiple is required in Greater London as well as the South-East where borrowers need roughly 3.40 and 3.25 times their income to get a mortgage.
This compares to Scotland and the North where borrowers need typically 2.77 and 2.78 times their income to get a mortgage.When getting a mortgage, costs such as solicitor's fees, advice fee and valuation fees will all come into play. But living in areas where house prices are that little bit cheaper means you can cut out costs such as Stamp Duty. Other costs not directly linked to the mortgage should also be cheaper, such as removal costs and household bills.
Mortgage costs are a lot cheaper in the North of England, but so normally are wages and the price of property. In an ideal world homeowners would benefit from the wage packet of one living in the South, but the property costs of one living in the North.
The best mortgage deals are usually found on your doorstep, so while the larger lenders might entice you in with special offers and rates it might actually be your local building society that can offer you the cheapest mortgage, so it is a good idea to go there first.
You might also like...