Affordable Homes in the North of England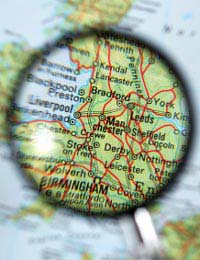 House prices in the North of England might be a lot cheaper than the South of England but that does not mean there is any less need or demand for affordable housing.
The North of England no longer enjoys booming industries such as the coal industry, which supplied a lot of housing for northern towns and cities.
The North has also not escaped growing house prices coupled with a freeze in wages which means potential borrowers are not able to raise the funds to buy a property.
One of the main advantages the North has over the South is that there is a large amount of rural areas which means there is a lot of land available open to developers for regeneration.
The North also faces demand for affordable homes in large cities such as Leeds, Bradford, Sheffield. There is a mixture of urban and rural areas, which makes solving the problem of affordable housing that bit trickier.
There is a varying demand for affordable housing in the North of England. There are a large number of people that are on low incomes and a lot of young people looking to become first-time buyers in the North, but there are also lots of people that are not interested in owning their own home because they see it as unachievable.
What Is Being Done
The government has designed a number of schemes aimed at addressing the needs of those living in the North of England.One of these is the housing market renewal scheme which is designed to help rebuild the demand for housing in parts of the North. This aims to build up demand for housing in areas where there is little population and a declining community as a result of this.The government has pledged £1.038bn to help with the rebuilding of communities between 2008-2011. Some of this money will go towards helping areas such as South Yorkshire and Hull.
The government is not only working to regenerate housing but also local communities so that buying a home is not just a dream but a reality for people living in challenging social conditions.
Which Areas Are Being Restructured
The government is focusing on rebuilding housing markets throughout West Yorkshire and is investing in particular in towns such as Castleford, Pontefract along with Knottingley, Normanton and Featherstone.
Throughout the North West the government is focusing its attentions on Liverpool and disused areas of the city-centre such as the dockland area, which links housing development with regeneration.
The government is taking a similar approach in Manchester where it is building new homes alongside offices, shops and restaurants. Castlefields in Runcorn is also benefiting from the government's commitment to affordable housing. It is renewing a housing estate and creating a number of homes for private sales, shared ownership and renting.
The North East is also seeing its fair share of development taking place. In Middlehaven a 15-year long regeneration of the Tees Valley is creating 1,440 homes alongside other facilities such as a college.Scotswood and Benwell are also in the process of having 1,400 homes built, many of which will be designed for affordable housing needs.
Depending on where you live in the North you will be able to find out information about affordable housing from your local council and register your interest with them. Your local authority will be able to take you through the registration process and tell you if you are eligible for one of the schemes and what your next steps should be.
You might also like...
I am serving in the Royal Navy based in Plymouth. But my family live here in Liverpool.I have been saving for a deposit for a house but so far the properties I have applied for have been beyond my finances.How can I get assistance from this scheme?
Affordable means different things to different people, of course. It's easier to get on the property ladder in some parts of the North East, Lancashire and Yorkshire. If you're willing to buy a back-to-back house in an area that might not be so great. The downsides are obvious, but the upside is that at least it's yours, and the mortgage payment will be less than most rent.
Chris
- 27-Sep-12 @ 1:24 PM