Affordable Homes in London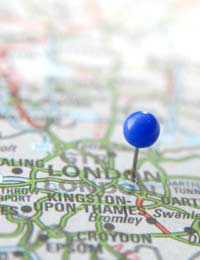 A cocktail of steep house prices and low wages means many people living and working in London find it impossible to make their mark on the housing market, which has made the demand for affordable housing high.
The good news is that demand for affordable housing in the capital has not gone unnoticed by the government and it is making every effort to open up affordable housing to the masses.
On top of existing government affordable housing schemes there are also a number of schemes specifically designed for London.The Homes and Communities Agency is responsible for looking after affordable housing in London and covers some thirty-three local authorities in and around Greater London.
There are also a number of other agencies that work towards bringing affordable housing to London, such as the Greater London Authority along with the Association of London Government and the London Housing Federation.It is the job of these associations to work with the Mayor of London and the government to make sure affordable housing is on the top of their list of priorities.
What Schemes Are Available
One of the biggest schemes available in London is the London-Wide Initiative, which has been designed specifically with key workers living in London in mind.
The aim of the programme is to create 5,000 homes in London, with around 1,500 of these kept aside for key workers living in the capital. The Homes and Communities Agency is responsible for the scheme, along with the Greater London Assembly and the Communities and Local Government.
The scheme is specifically a shared equity scheme and not a shared ownership scheme, which means you will be sharing your property with the government.
This means you will not be responsible for the government's stake in your home and will not have to pay any rent towards this as you would in a shared ownership scheme.
Shared equity schemes are generally cheaper than shared ownership schemes because you are effectively only paying for half of a property.
Across London there are 16 sites that have been adopted for the London-Wide Initiative and each site is controlled by the developer that is building the homes. A few of the developers working on the London-Wide Initiative include First Base and the Key London Alliance which consists of developers Barratt, Inspace Homes and Circle Anglia and Notting Hill Housing Group.
Applying For The Scheme
You will need to be a key worker and working in London to apply for one of the schemes, you will have to prove that you have a job and that this falls under the key worker criteria.
The homes will ultimately be sold by the developer which is in charge of each site but do not contact the developer directly initially.
The Homes and Community Agency will be able to tell you what properties are available in your area and what properties have not yet been taken.
They will keep an updated list of what properties are still in development, which ones have already been bought and any more schemes the government may have planned for the area you want to live in.
You will need to register your interest with them first and they will then go through your application and check that you are eligible for the schemes and fingers crossed they should be able to put you on your first steps to owning your own property.
You might also like...
@DJ - there are many people struggling to live in London currently due to the expensive rents and cost of living. If you don't want to take the advice on this site, you could either rent out a room, or share with someone. You could also become a property guardian where you sign up to look after empty properties. Or perhaps you could look in the classifieds to see if anyone is looking for some extra domestic help where accommodation is thrown in.
Suze
- 17-Feb-15 @ 3:01 PM
I am currently working as a cancer nurse in Guys hospital for the past 11 years. I love my work and I love the area, but it is very expensive to live here. I earn a descent salary but still not good enough to buy, any help or advice will be appreciated. Kind regards, DJ