Where is the Biggest Shortage of Affordable Housing?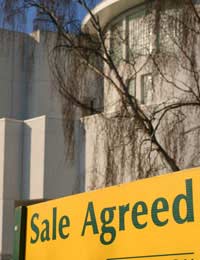 Affordable housing is a problem throughout the UK. First-time buyers are struggling to get on the property ladder more than ever before as house price are at an all time high. The Government is aware of the problem and is taking steps to rectifying it but as things stand potential buyers must continue renting until more affordable housing becomes available.
Which Areas are Worst for Affordable Housing?
Despite the fact the lack of affordable housing is a problem through out the UK there are some areas which are suffering more than others. London, for example, and the South West are particularly bad for lack of affordable housing with house prices reaching in the region of £400,000.
Where is the Most Expensive Housing Found?
Figures from the Land Registry reveal the most expensive housing in the UK is found in Windsor and Maidenhead where the average house price is £425,662. Surrey is not far behind with average house prices is £396,131. In Greater London the average house price is £377,807 while in Buckinghamshire, the fourth most highly priced area, average house prices is £361,516. Wokingham, Poole, Bath and North East Somerset, Oxfordshire, Hertfordshire and West Berkshire make up the rest of the top ten highest priced areas with average house prices between £308,000 and £335,000.
Where are the Lowest House Prices Found?
The region with the lowest house prices in the UK is the North which has an average house price of £149,306. Scotland is second with an average house price of £159,981 and the North West follows with £162,859.
Which Counties Have the Lowest Price Housing?
If we break this down into counties though is Blaenau Gwent in Wales which has an average house price of £99,115, according to the Land Registry. Next is the City of Kingston Upon Hull with £99,469 and this is followed by Stoke on Trent with £105,116. Merthyr Tydfil is fourth with £111,210 followed by Neath Port Talbot with £120,305. Blackburn with Darwen is sixth in the list of lowest house prices with an average price of £121,236 followed closely by North East Lincolnshire in seventh place with £121,391. Hartlepool, Middleborough and Durham complete the ten with average process between £125,000 and £126,600.
Even in some of the cheaper areas the disparity between salary and house price means even these properties are out of reach for some first-time buyers, meaning they are forced to rent properties for longer than they had planned to.
Will House Prices Fall in the Near Future?
Given the current economic climate many industry experts are predicting house prices will fall in 2008. The interest rate increases in 2006 and 2007 together with the impact from the credit crunch in the US mean house prices may be forced to fall in an attempt to prevent a housing market crash. However this is not guaranteed and potential buyers cannot rely on this happening.
The government aims to correct the situation with a series of schemes which aim to help potential home owners get on the property market.
AFFORDABLE HOME ADVICE IS FOR SALE.
This website is for sale [more info].
You might also like...