Who Needs Affordable Housing?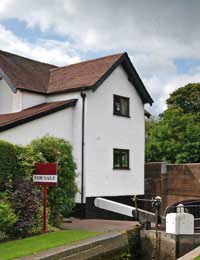 There are plenty of things to consider when buying a house. How big does it need to be? Will it need planning permission for any future extensions? Will it have to have a front and rear garden? Does it have to have a separate dining room? But the most important thing to consider is the subject that is currently the topic of debate across the country and in Parliament – is it affordable?
There is currently a worrying lack of affordable housing in the UK and it is something the Government is being lobbied to address.
What is affordable housing?
Affordable housing is exactly that – houses which are affordable.Obviously affordability depends on the individual – it's unlikely Madonna or Tom Cruise have to worry about affordable housing! But the term 'affordable' in the case of the ongoing debate refers to the affordability of the general population – the average earners.
In the US the general consensus on 'affordable housing' is the property should not cost more 30% of the total household earnings. This is obviously easier said than done though as the US has a similar affordable housing problem as the UK.
The UK does not have a figure or equation for what constitutes affordable housing. It is, however, widely accepted that there is a national shortage of housing that the general population can feasibly afford and this is not good enough.
The Government is trying to address the problem but it is not an easy task considering that not only is there a lack of affordable housing in the UK, there is also a national shortage of housing in general. As with anything, when demand outweighs supply prices go up. This problem must be rectified if the issue of affordable housing is to be addressed.
Who needs affordable housing?
Buying a property will always be the number one aim fir most British adults. On the continent this is not always the case. Indeed in many countries in Europe many adults have no desire to buy a house. Instead they choose to continue renting all their lives. In the UK, despite rising house prices and property shortages becoming a home owner is still an ambition for most people which is why affordable housing is so important.
The National Statistics organisation puts the average wage at around £22,000. With a typical mortgage calculation of 3.5 times income a potential borrower could borrow around £77,000 to buy a property. The average property in the UK today costs in the region of £230,000 (according to the Land Registry) so potential home owners are left with a shortfall of £153,000. Without considerable savings to add to the mortgage the prospect of a buying a property is out of reach. This means many first-time buyers especially have no choice but to continue renting a property in the hope that house prices may fall dramatically in the future.
The UK has always had a house buying culture and a thriving property market. Unless something is done about the lack of affordable housing that could all be about to change.
Affordable Home Advice is sponsored by Purely Energy, who have funded a lot of our content. If you are looking for a low cost business energy supplier, take a look at their website.
AFFORDABLE HOME ADVICE IS FOR SALE.
This website is for sale [more info].
You might also like...