About Our Site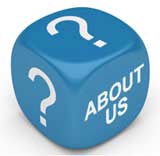 AffordableHomeAdvice was formed to offer a unique reference point on extensive advice on low cost housing options.
Trying to find an affordable home does not merely mean finding a cheap property. Depending on how much you earn you could be eligible for a government HomeBuy Scheme.
Understanding how the various schemes work and whether you are eligible for one can be daunting. AffordableHomeAdvice gives you straightforward advice about what the schemes can offer and how you can go about getting one.
Our experts are also on hand to answer any questions you may have about the schemes and who you should turn to for advice when you want to apply for one of the schemes.
The government is constantly investing in affordable home schemes to try and make it easier for people to get on the housing ladder. AffordableHomeAdvice aims to keep you up to date with all the latest government developments regarding HomeBuy Schemes and where you can find a property that is eligible for one.
A lot of people are not aware they may be eligible to receive government help to buy a property. AffordableHomeAdvice has an array of articles all dedicated to the affordable housing schemes.
While the government supplies information on the schemes AffordableHomeAdvice takes a neutral look at the schemes and looks at the pro's as well as the con's of affordable housing.
Our concern was that there was no single UK resource for interesting features and practical advice on this subject.
Our features and articles are written by experts - who have experience, or a particular interest in this area.
Our Background
AffordableHomeAdvice was founded by John Rowlinson, the founder of PtS.
John, through PtS, is involved in a number of ventures including software and property companies. A percentage of revenue from these activities goes towards funding AffordableHomeAdvice and a number of similar sites.
Our focus is simply on having experts create the highest quality information possible that is widely read.

Related Articles in the 'Site Information' Category...