The Government's Affordable Rent Scheme Explained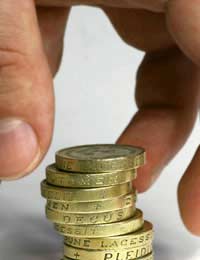 The government has been under pressure to tackle the issue of a lack of affordable rental property for some time.
In a bid to try and allow more people into social housing the government has launched the Affordable Rent Scheme for social landlords.
Social housing is usually provided by landlords and is for those that are on low incomes and cannot afford normal rent.
Social landlords, often housing associations, manage the properties and they are offered to those who are most in need, not a first come, first served basis.
Problems that Exist at the Moment
The social housing sector has been under supplied for some time and although some in a vulnerable position can get help, there are long waiting lists to sign up to the government's social housing lists.
As a result, many who would normally qualify for the scheme have been forced into the private rental sector and are paying too much in rent.
The government estimates that there are currently 4.5 million people on social housing waiting lists.
What is the Affordable Rent Scheme?
In an effort to get more people into social housing, the government has launched the Affordable Rent Scheme. Under the new scheme, social landlords will be able to offer fixed-term tenancies at up to 80% of local market rent.
At present however tenancies tend to be for life and are at a lower rate.
The scheme was first announced in the 2010 Comprehensive Spending Review in October and will be implemented in April 2011.The government predicts that by increasing the rate at which a landlord can charge rent it will mean social landlords, generally run by housing associations can build 150,000 extra homes over the next four years, with a £4.5bn capital injection from the government.
Is It Good News?
Housing minister Grant Shapps would argue that the scheme is good news because it will provide new and more affordable homes which could help some of the millions of families currently on housing waiting lists.
It will also give greater flexibility to housing associations and allow them to build more homes.
If you are an existing council or social housing tenant you will not be affected by the change to lifetime tenancies and if you are already on one of these you will continue to do so.
But for those entering into the scheme, although it will mean more people qualify it could mean they will need to pay more rent than they would under the old scheme.
But ultimately it should result in a wider proportion of people paying less rent.
So while it benefits more people and gives them a better chance of being able to afford rental accommodation, there will be those few people that it disadvantages.
Providers of social housing will be able to bid for a proportion of the £4.5bn allocated and they will also have the option to convert a proportion of their existing housing stock into Affordable Rent accommodation is agreed with the Homes & Communities Agency.
The Affordable Rent Scheme is a step in the right direction in terms of the government wanting to do more to help people into affordable rental accommodation, but it will be a few years before its effects are felt and the promised housing stock materialises for those in need of it.
You might also like...
I am currently living with friends and looking at affordable rent but not sure who to contact . For either cranfield or milton keynes.
Sallyjane
- 9-Jul-17 @ 6:52 AM